I am from Japan and we still have the negative feeling when it comes to the plastic surgery. In Vietnam, however, the situation is quite different from Japan. When I talk with my Vietnamese coworkers about the situation of plastic surgery, they always tell me how many friends they have who has gone through the surgery to make them look better, which made me think about picking up this topic in my column.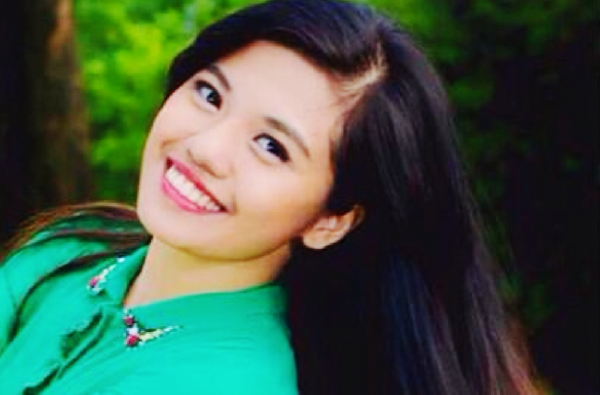 Through the market research of Q&Me, we have heard the voice of 500 females. Out of 500, 24 had replied "yes" to the question of "Have you ever had plastic surgery before?" The number is nearly 5% and quite larger than I originally expected. Also, as many as 15% had replied that they are interested in taking the plastic surgery. The image of the plastic surgery among Vietnamese seems no negative at all, although "I am interested" or "I am willing to" for Vietnamese are often exaggerated.
How about their views of those who had "tweaked" their face? The question is "What is your impression about a female who had plastic surgery before?" To the surprise, 40% of the Vietnamese answered as "Positive." Female is more positive than the male, and we have heard the common opinions of "It's good to be more beautiful and have more confidence." One of the reason why people got familiar with plastic surgery is due to TV. There is a program named "Change Life" which features those people who had conducted the plastic surgery and changed their appearance. In addition, Vietnamese like to talk about the rumors of which celebrities have changed their faces. Those kind of things might have made them more familiar with the surgery.
To understand the trend better, I met with Ms.Hang, who actually had rhinoplasty surgery. She mentioned that she had not had any negative image about the plastic surgery even before the operation.
"I had not been skeptical about having the plastic surgery, after having watched so many Vietnamese and Korean celebrities. Actually, it was my mom who had suggested me take the surgery. I also talked my ex-boyfriend about the surgery, but he did not care about it at all. There is a TV show about the plastic surgery. I think Vietnamese are not negative about having the plastic surgery very much".
Surprisingly, the first person who proposed the surgery was her mother.
"My rhinoplasty was initially proposed by my mother. True that I did not like my very big nose. Now that I wanted to become a flight attendant. I knew that it requires good-looking appearance. In order to enhance my life value and make my career better, I decided to have the surgery".
She became a flight attendant, about which she is satisfied.
"My operation was cheap (600 USD) but I am very satisfied with my nose now. It is slimmer and I do not feel pain anymore. Now that it has become a part of my body. My lifestyle changed and I enjoy not only work but also being loved."
Why do they have surgery?
"To have confidence"(61%), "To look young"(42%), "To win ideal face"(31%) were the most popular answers for this question. Also, many of those who already had the surgery replies that they had "gained the self-confidence" after the surgery. I have the impression that Vietnamese go through plastic surgery not to care about the eyes of the others but to satisfy themselves with a better appearance.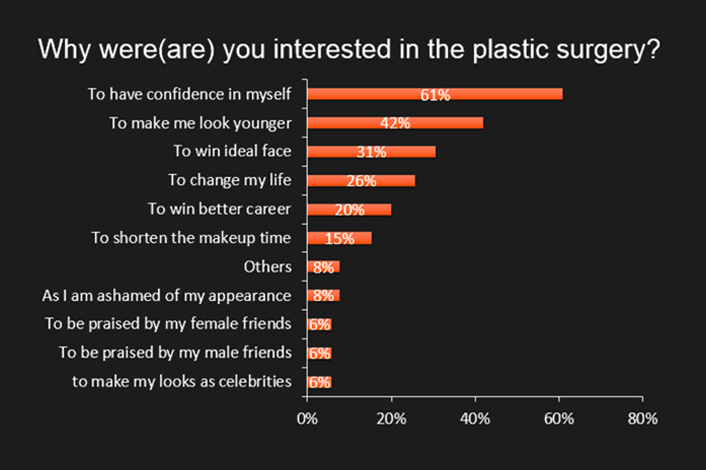 The demand of the industry will increase as GDP goes up. Some Japanese companies recently has launched their stores in Vietnam. It is no wonder that female do care more about their appearance when their income got higher.
If you understand why Vietnamese like the plastic surgery, you may be able to understand the nature of Vietnamese female.
Source Q&Me Vietnam Market Research