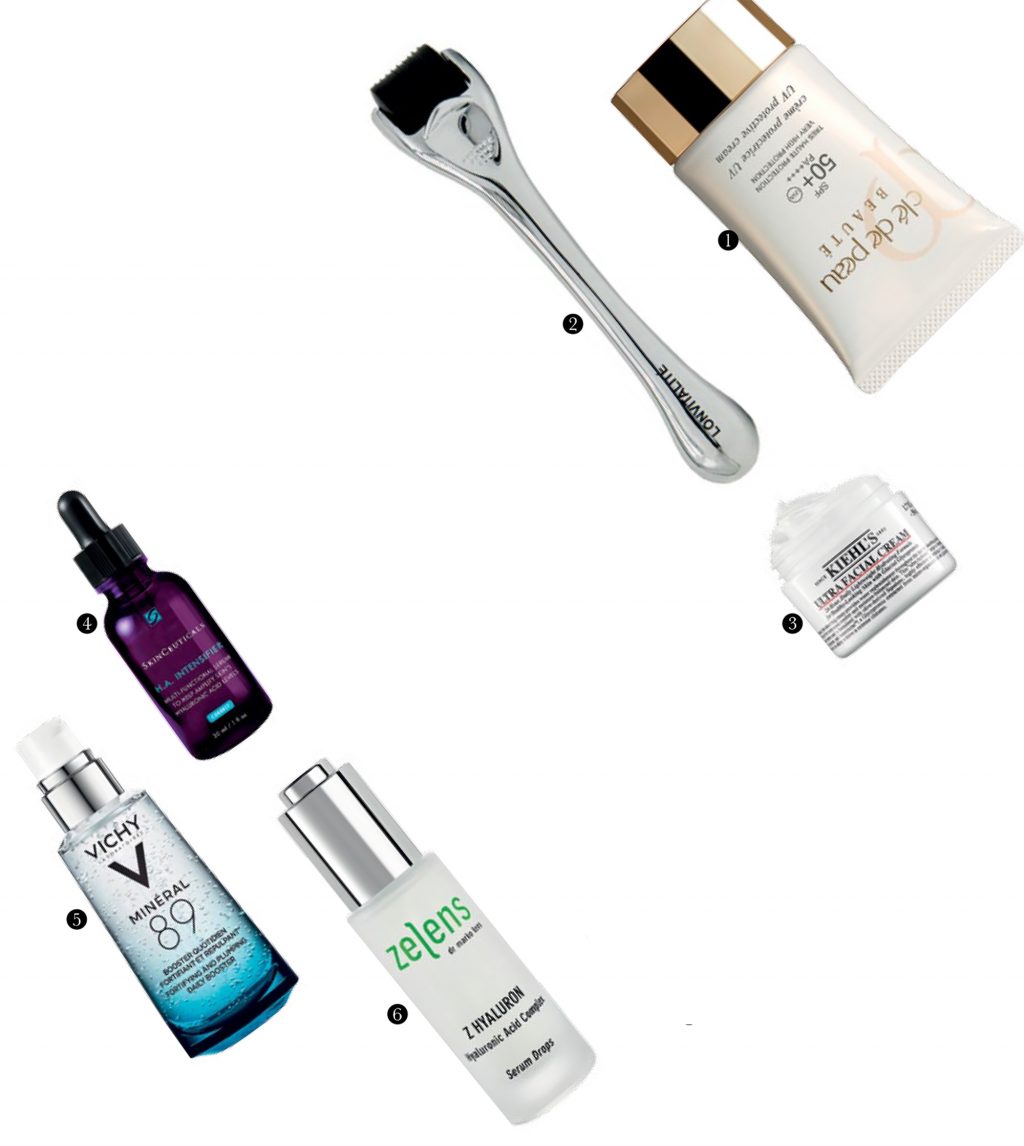 The year 2020 has ended with the dizzying transformation of the beauty industry. Farewell to the old year, let's join Beautycare Expo to enter a new era with outstanding trends, technology and application of artificial intelligence in home beauty.
1. MICRO NEEDLING
Micro needling (derma rolling) also known as "microneedling" is an invasive beauty trend that can bring miraculous skin-improving effects such as fading acne scars, dark spots, pigmentation as well as erasing. smooth wrinkles.
As a relatively young beauty trend , introduced in the early 90s, micro needling has grown to become a popular beauty treatment at spas and clinics. With the impact of the COVID-19 pandemic, many spa beauty services in Western countries were forced to close for a long time. Not because of that, the beauty needs of women decrease. On the contrary, more and more people have dared to try micro needling at home and push this trend to become one of the crazes for the purpose of skin rejuvenation.
When used at home, micro needling is known in two main forms: derma roller or derma pen. Both devices create very small needle holes in the skin from 0.25 to 2mm. This is the "wound" step to promote the "self-healing" process, thereby creating new capillaries, stimulating collagen production to fill scars as well as wrinkles. When you create micro-holes in the skin, the nutrients are also pushed into the deeper layers and thereby provide a stronger skin care effect. This also works to fade melasma when the melanin (melanin) that is built in the bottom layer of the epidermis is difficult for normal topical products to affect.
BEFORE START
When using at home, you should start with a needle length of 0.25mm and should not exceed 0.5mm for safety. You should buy rollers of reputable brands such as Kitsch Micro Derma Facial Roller to get a stainless metal needle, or BeautyLab Titanium Microneedle Roller 0.3mm with a more advanced titanium needle.
PREPARE
Disinfect the needle roller or derma pen with cleaning solution or high concentration alcohol before and after use. Store in an airtight container to avoid dust.
Clean your face with a mild cleanser with a balanced pH before rolling, such as Cetaphil, Cerave, Glossier Milk Jelly or La Roche Posay Hydrating Gentle Cleanser.
PERFORM
Needle rolling can cause bleeding even at a needle as short as 0.2mm depending on the pressure as well as rolling over and over for too long in one position. Therefore, you should reverse direction and do not move the needle too hard.
It is recommended to start from 1 time / week and can increase up to 4 times / week.
RIGHT CARE AND DEVELOPMENT
After the needle roller is the best time to push the active ingredient into the skin. However, your skin has just been "injured", so you need to prioritize choosing a serum that does not contain fragrance (fragrance), is rich in hyaluronic acid and hydrolysed collagen (2 nutrients are most suitable for filling and tightening the skin). You can refer to the Zelens Z Hyaluron Hyaluronic Acid Complex Serum Drops or Skinceuticals Hydrating B5 serum. At a more affordable price point but equally effective is Vichy Minéral 89 Hyaluronic Acid Hydration Booster.
If you use microneedling to fade dark spots, check out the SkinCeuticals H.A Intensifier serum that combines hyaluronic acid and skin-brightening nutrients like liquorice root.
You should choose a cream that is benign and has the ability to protect the skin surface such as Kiehl's Ultra Facial Cream, Murad Hydro-Dynamic Ultimate Moisture or Dr Sam's Flawless Moisturizer.
You should avoid using highly active products like retinoids, chemical exfoliants like AHA/BHA/PHA, and even vitamin C 48 hours after dermabrasion to avoid irritation.
You should not wear makeup within 48 hours after rolling to avoid clogging pores, causing inflammation and don't forget to use sunscreen to protect your skin.
2. CELEBRITY SKINCARE
Gone are the days when fashion brands competed in the cosmetic game or the stars launched their own branded fragrances. With the enduring success of early "star" cosmetic brands like Miranda Kerr's Kora, Jessica Alba's The Honest Company or Gwyneth Paltrow's Goop, Hollywood A-listers like Rihanna, JLo, Shakira and Pharrell Williams also launched his own line of skin care products. This will definitely be one of the most prominent beauty trends of 2021.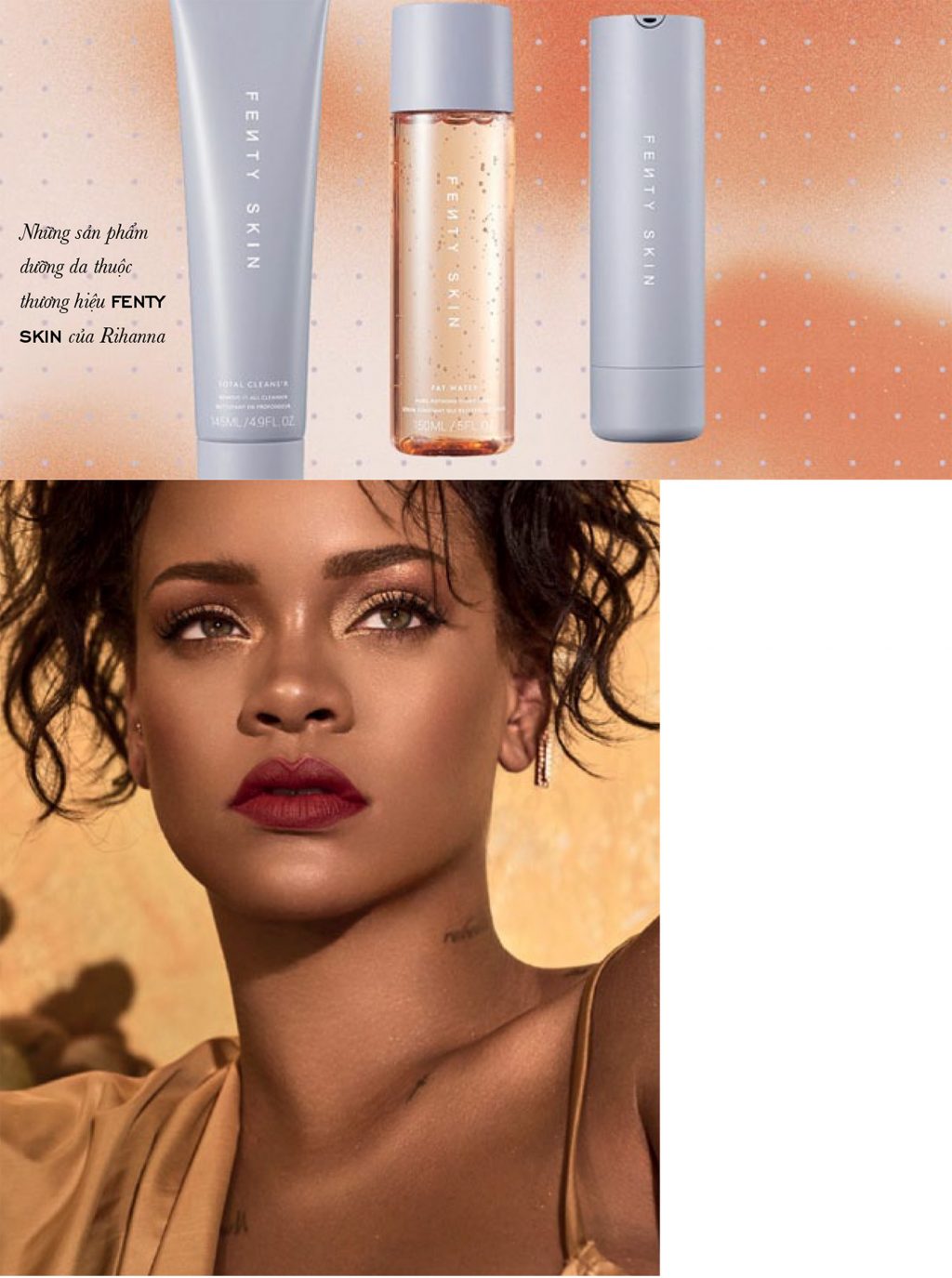 At the end of 2020, Riri's Fenty cosmetics company has launched with 4 basic Fenty Skin products but indispensable in any skin care cycle. In which, Fat Water Pore- Refining Toner Serum is the most sought after creation. The trend of using toners/essences containing high levels of nutrients is not new to the Asian beauty market, but it is a breakthrough for the European market. The toner is liquid but smooth, wet with oil, true to the name Fat Water, with a light scent, good penetration, not sticky but smooth as velvet, for a pleasant feeling as well as good moisturizing ability. However, in my experience, the best finished product in the Fenty Skin line is Instant Reset Overnight Recovery Gel-Cream. British winter with the heater on all day and the increased retinoid in the skin care regimen makes the skin become both dry and dehydrated. A gel-cream with hydrating and hydrating ingredients like glycerin and hyaluronic acid but with enough oil to keep skin from drying out at night like watermelon seed oil, baobab seed oil and jojoba oil take some time. Absorbs easily without leaving an unpleasant greasy feeling.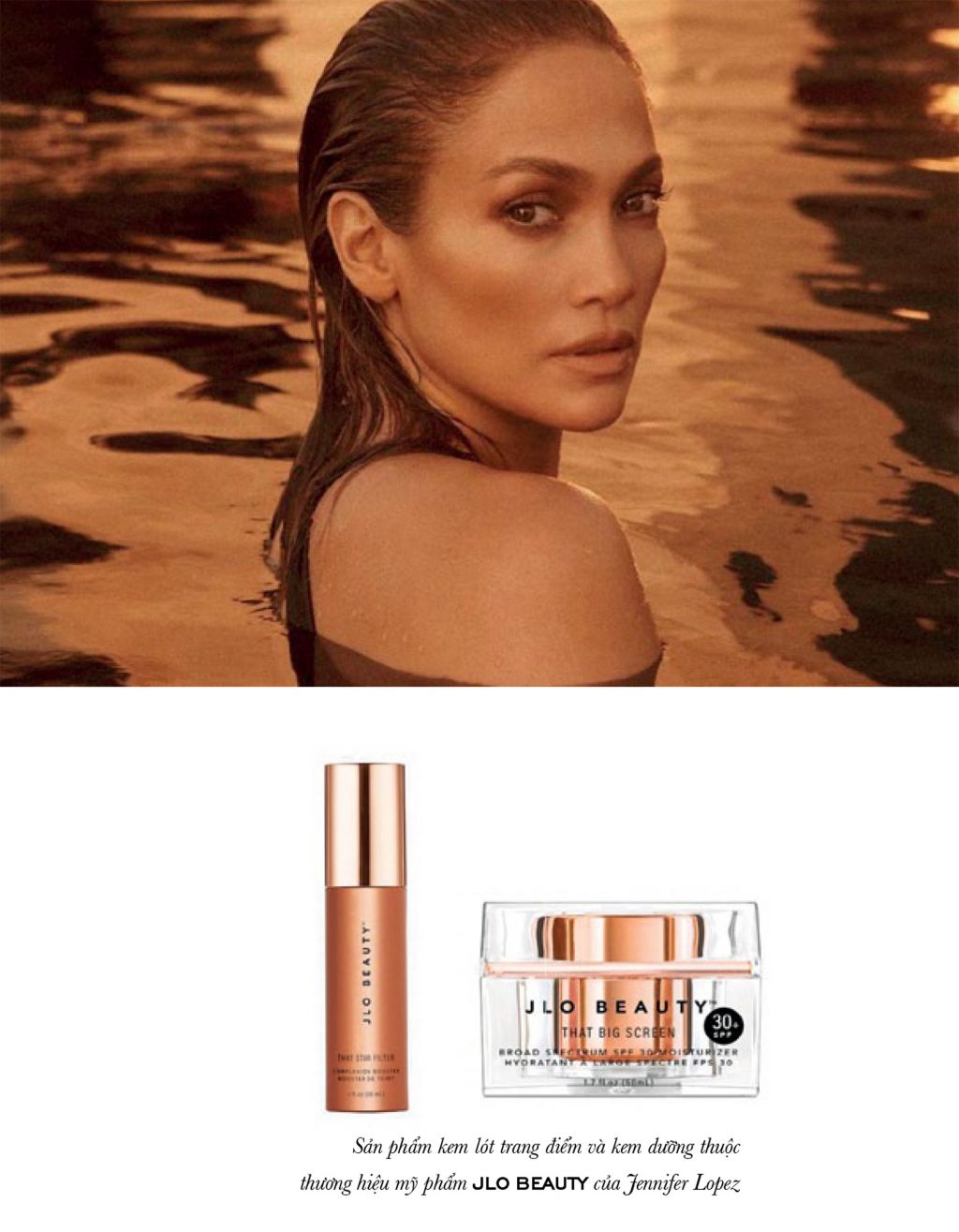 If Riri's Fenty Skin maintains its youthful image, Jennifer Lopez brings a luxurious golden glitter JLo Beauty skincare line. JLo Beauty officially opened for sale on the first day of 2021 with 8 products from cleansers, serums, creams, masks to supplements. The JLo Beauty product line is quite affordable, of which the most expensive is That JLo Glow serum with the exclusive ingredient JLo Beauty Olive Complex rich in antioxidants combined with Japanese sake fermented active ingredients to help make Brighten and nourish the skin.
There are mixed opinions about beauty trends from stars. What do singers and actors understand about  cosmetics? They are not doctors or scientists. But they are the ones who use cosmetics the most, they are exposed to many experts, beauty technology and they are also the "trendsetters" that women always follow. The success of Fenty or KORA proves this.
3. ALL GENDER SKINCARE
7 years in the luxury cosmetics industry, one of the questions I hear the most is: "Which product is for men?". Really, to change the customer's perception of gender in skin care or body care is not an easy thing. Many cosmetic brands have launched a line of products for men "For Men" to meet the tastes, but this invisibly limits the choice of customers.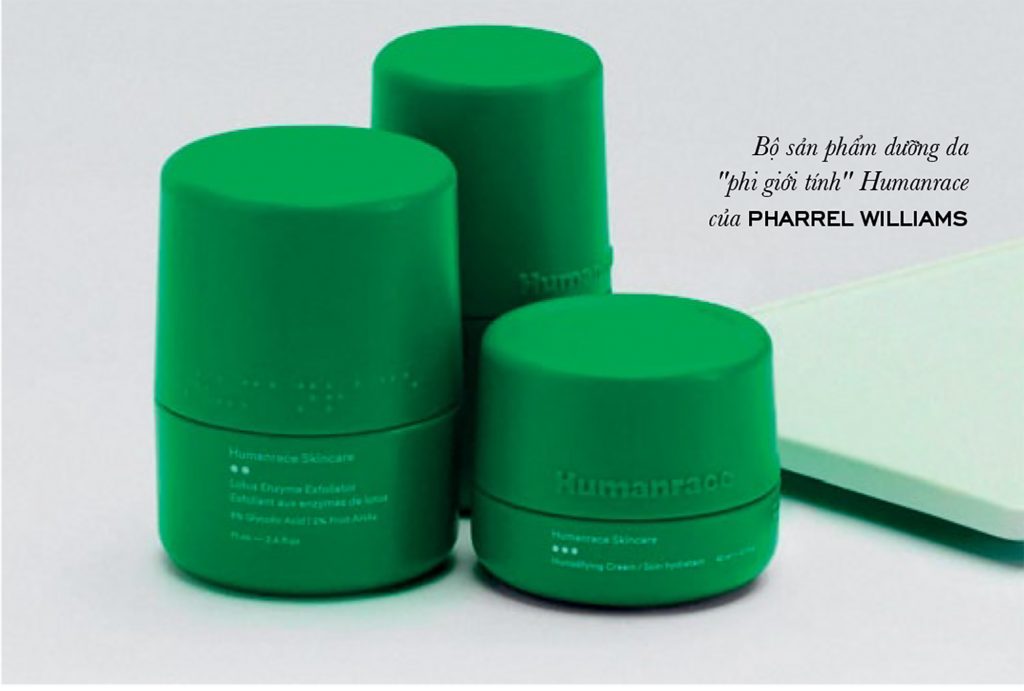 2021 comes with the explosion of Gen Z and new, open perspectives on ethnicity and gender. It's time for the cosmetics and perfumery industry to recalibrate its marketing strategy to deliver a gender-neutral message to customers. Also on the last days of 2020, Pharrell Williams' Humanrace skin care brand was officially launched targeting all audiences, all genders and ethnicities.
Humanrace launched with three basic products containing key ingredients from nature such as rice, snow mushrooms or lotus all sold out in the first days of launch. All three products are clinically tested, not tested on animals, are fragrance-free, and clearly state their pH as well as active ingredients and percentages – a necessary transparency that many long-standing big brands have not been implemented yet. Of the three newly launched products, Rice Powder Cleanser with AHAs from fruits and snow mushrooms with a pH of 5.6 is definitely the most anticipated product.
4. TECHNOLOGY BREAKING WITH AI AND MACHINE LEARNING
AI, Artificial Intelligence, also known as artificial intelligence, has been dominating our daily lives invisibly. From ads that appear on Facebook to videos "referred" from Youtube, it is all thanks to the invisible hand of AI.
In the beauty industry, AI is used not in massage robots or sophisticated machines, but in things you can hardly imagine. Artificial intelligence uses information to create personalized experiences for each customer. Pioneers in using AI to help customers choose products include Olay Skin Advisor and Clinique Clinical Reality. Both applications are in web form, very simple and easy to use. After taking the photo, you answer a few questions to get advice on what products to use. L'Oréal, one of the major cosmetic monuments from France, has acquired ModiFace, an AI and AR (augmented reality) technology company, and created SkinConsult AI for Vichy cosmetics with similar functionality.
One of the recent "phenomenons" in the cosmetics industry is Function of Beauty – a personalization cosmetics company founded in 2015 with a line of hair products. After you answer the questions and choose (about scent and color), Function of Beauty will create a "recipe" just for you. This formula is made by algorithms made up of large amounts of data and machine learning. In 2020, after 5 years of operation, Function of Beauty also entered the skincare playground with 3 basic products: cleanser, serum and personalized cream. Due to the characteristic of "measure and tailor" each product of Function of Beauty is not cheap. Waiting time is about a month. In return, you will have products that suit you, accompanied by extremely lovely stickers so you can freely decorate according to your preferences.
With the development of computer science and artificial intelligence, the trend of personalization in cosmetics will expand and become more effective.
A new year has come with exciting trends and promising futures for the cosmetic industry. Let's look forward to a year 2021 with many unforgettable experiences in all aspects of life.