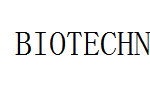 GUANGZHOU ZXD BIOTECHNOLOGY CO.LTD.
Booth BC 14 GUANGZHOU ZXD BIOTECHNOLOGY CO.LTD. Is specialized in make-up products. Company Info: Address: Room 101, No.4, West 4 Lane, Dahezhong Street, Tanzhuerzhong Road, Zhongluotan Town, Baiyun District, Guangzhou, Guangdong, China Tel: (+86) 13527737362 Exhibiting Products: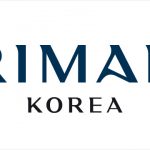 RIMAN KOREA
Booth BD 11 RIMAN KOREA is a leading global B&H company(Beauty & Health) Deliver the light to the customer. With excellent products and research and development Complete the true beauty of your customers. Company Info: Address: Room 105, 411, Kwandong-ro 27beon-gil, Gimhae-si, Republic of Korea Tel:  (+82) 10-5700-2443 (+82) 10-4904-6628 Exhibiting Products: INCELLDERM (15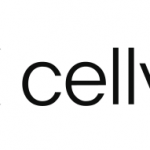 CELLVIO COSMETIC CO.LTD
Booth BD 23B Cellvio Cosmetic Company produces and distributes cosmetic products specializing in skin care. The main product is Doldori brand skin care mask. With an exclusive design that received a patent for convenience and aesthetics, it is a pioneer in improving the packaging design and quality of mask products. Company Info: Address: B-113,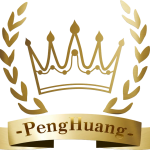 GUANGZHOU PENGHUANG PACKAGING CO., LTD.
Booth BG 9 Guangzhou Penghuang Packaging Co., Ltd., a professional cosmetics packaging enterprise that is involved in design, development, manufacturing, sales of products, and customer service, was founded in 2005 in Guangzhou, China, committing to providing customers with quality packaging solutions. Our main products are glass bottles and plastic bottle, such as
GUANGZHOU JINGHUA CRYSTAL GLASS CO., LTD.
Booth BG 11 Guangzhou jinghua crystal glass co., LTD. is a glass bottle packaging industry, integrating design, production, sales and post-processing. Could help to print your brand and customize any color according to your mind. And for most of the goods we have the stock to support you the faster lead time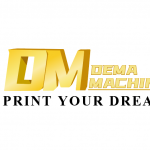 GUANGZHOU DEMASHA TECHNOLOGY CO., LTD.
Booth BG 17,19 DEMA Machine Founded in 2009, with over 100 employees and 10,000 sqm factory, more than 14 years experiences in Spray coating machine, screen printing machine, foiling machine, have own machine R&D Team, overseas engineer service available, ODM/OEM service available, high strict quality inspection for each machine, Cooperated with more
GUANGDONG MAKEUP FINE CHEMICAL CO., LTD.
Booth BG 12 Business scope: Brand customization - semi-finished products wholesale - to sample imitation of professional cosmetics OEM ODM processing and labeling focus on the international high-end cosmetics incubation base Company Info: Address: 168 Lidu Road, Chengjiao Street, Conghua District, Guangzhou City, Guangdong Province, China Website: http://www.cngdmakeup.com/ Exhibiting Products: Five days freckle removal set Acne cream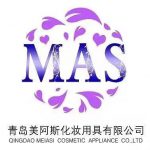 QINGDAO MEIASI COSMETIC APPLIANCE CO., LTD.
Booth BE 20 Qingdao Meiasi Cosmetic Appliance Co., Ltd. are a manufacturer and trader specializing in the research, development and production of cosmetics sponges and puffs. We are located in Jiaozhou, Qingdao, Shandong, with convenient transportation access. All of our products comply with international quality standards and are greatly appreciated in a variety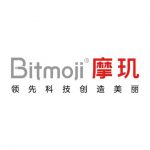 SHENZHEN ZHIMEI LIHE INDUSTRIAL DEVELOPMENT CO., LTD.
Booth BE 17,19 Shenzhen Zhimei Lihe Industrial Co.Ltd. was established in 2013, mainly engaged in the field of beauty skin image processing, cleansing and hydration, deep anti-aging, body maintenance and other projects. At present, we have our own trademark brand "Bitmoji". Company Info: Address: Floor 5, Building C, Hengshunyuan Industrial Park, No.4, No.1 Gong6
BINLY (HONG KONG) LIMITED
Booth BD 32 Binly (Hong Kong) Limited is a great cosmetics wholesaler established in 2009, offering a wide range of products, including skincare, makeup, hair care, perfumes, food, and alcoholic beverages. We engaged in numerous Big-named cosmetics brands from Japan, Korea, Europe, the United States and so on. We supply high-quality products mainly
GUANGZHOU TRANSCEND BIOTECH CO., LTD.
Booth BG 15 Guangzhou Transcend Biotech Co., Ltd. Founded in 2011, Guangzhou Transcend is a large-scale company dedicated to R&D, production and sales in the fields of professional makeup and skin care products. The group has four major brands: ZEESEA--A fashion makeup brand that combines cosmetics with culture and art. HONEY&BUAUTY--Cost-effective beauty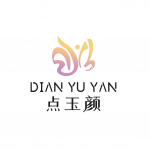 TIANJIN DIANYUYAN TECHNOLOGY CO., LTD.
Booth BG 23 Tianjin Dianyuyan Technology Co., Ltd is located in a seaport of Tianjin, China, and manufactures fake nails, press-on nails, nail tips etc. We have 10 years experience in OEM. We supply for chain stores, supermarkets professional line distributors and customized brand etc. Company Info: Address: No.8 Road, Industrial zone, Xiaozhan Town,
YUYAO LANGLI DAILY COMMODITIES CO., LTD.
Booth BG 5 Yuyao Langli Daily Commodities Co., Ltd is a manufacturer of plastic, plastic and packaging. Our main products are acrylic vacuum bottles, high double bottles, face cream bottles, etc. Our company is based on the principle of good faith, adheres to the quality of life, through continuous improvement and innovation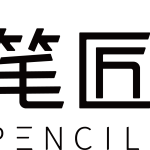 GUANGZHOU BIJIANG COSMETICS CO., LTD.
Booth BE 18 We are an OEM cosmetics company with a 20-year history, specializing in the production of eyebrow pencils, eyeliners, and lip liners. With a focus on high quality and innovation, we hold export qualifications such as GMP, ISO, and FSC to ensure that our products meet international standards. We have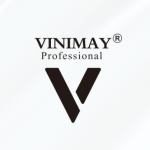 NINGBO ZHIMEI APPLIANCE CO ., LTD.
Booth BE 25 Ningbo Zhimei Appliance Co ., Ltd is a manufactory that has 10 years of experience in the nail art industry, integrating independent research and development, production, processing customization, OEM and sales. Nail drill, LED UV lamp, Nail Dust Collector and nail accessories. The company has a professional and complete foreign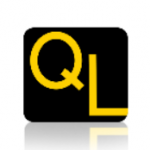 GUANGDONG QIAOLEI PACKAGING TECHNOLOGY CO.,LTD.
Booth BC 13 Guangzhou Qiaolei Plastic Products CO., Ltd. is an international professional integrated packaging solutions company, with a complete and scientific quality management system, providing product design, mold development, marketing, production, quality control and logistics distribution program complete services. The products are perfect, delicate and novel, durable, widely used in cosmetics,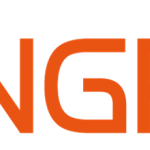 DONGGUAN SUNGPO INDUSTRIAL CO.,LTD
Booth BG 7 Dongguan Sungpo Industrial Co., Ltd. was established in 2011, integrating R&D, production, sales, and service. The factory area over 10,000 square meters. SUNGPO has 12 years of R&D and production experience, owns a professional R&D team with over ten engineers, and develops several different new products per year, and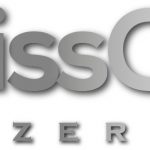 CẨM SÂM CO.
Booth BA 1 Cam Sam Co., Ltd. is a leading unit in European cosmetic distribution in Vietnam. We are proud to be a trusted partner of beauty salons, beauty salons, and dermatologists nationwide. Cam Sam focuses on high-end product lines, including acne treatment, pigmentation treatment, skin restoration, skin rejuvenation, and many other products.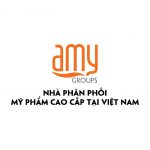 VIVA A MY SERVICES AND TRADING COMPANY LIMITED
Booth BV 3 The sole distributor for branding as: Omar Sharif Paris CLIV Korea Puripia Korea Histomer Italy Company Info: Address: 100 CAO THANG STREET, WARD 4, DISTRICT 3, HCM CITY Tel: (028)38343044 Exhibiting Products: Ginseng Berry - Blur brown spots, dark patches, and freckles, brightens and evens out the skin tone Red Pine - Treating

HUMEDIX CO., LTD.
Booth BV 10,11 Huons Group is a pharma-based global healthcare company, located in Korea. Humedix is an affiliate of Huons Group and operates businesses such as cosmetics, medical devices, and medicines. Company Info: Address: 6F, Huons Global Bldg., A-dong, 17, Changeop-ro, Sujeong-gu, Seongnam-si, Gueonggi-do, Republic of Korea Website: http://www.humedix.com/ Exhibiting Products: Elravie Mela Return Sun Serum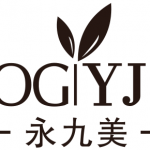 HONG KONG YONGJIUMEI COSMETICS INTERNATIONAL CO., LTD.
Booth BE 1-4 YONGJIUMEI COSMETICS International Co.,Ltd., founded in 2002,is a multinational enterprise integrating R & D, production and sales. With its many years of successful operation experience, the company provides customers with high-quality and comprehensive product. Yong JIumei Beauty pays more attention to fashion and health, has exclusive original design, takes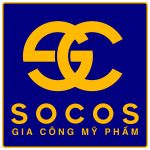 SOCOS JOINT STOCK COMPANY
Booth BV 7 SOCOS Manufacturing and Processing Cosmetics Factory is one of the leading and most reliable processing factories today. With over 12 years of experience, the Socos team of experts and doctors has been accompanying many reputable brands. Socos is committed to providing safe, high-quality, and effective products to consumers. SOCOS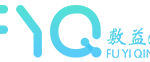 HARBIN FUYIQING BIOTECHNOLOGY CO., LTD,
Booth BG 1 Fuyiqing's brand is mainly engaged in medical facial mask, ordinary cosmetics facial mask and medical art post facial care. Company Info: Address: Harbin City, Heilongjiang Province, China Website: http://www.fuyiqing.com/ Exhibiting Products: Medical sodium hyaluronate repair patch Facial mask Eye mask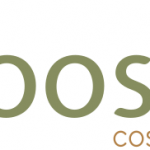 DOOSUN COSMETICS INC.
Booth BE 5-8 To keep your skin healthy, DOOSUN give your skin vitality and nutrition, Provides solutions to damaged skin after exposure to hazardous environments. Company Info: Address: 39, Gasan digital 1-ro, Geumcheon-gu, Seoul, Republic of Korea Website: http://www.doosuncosmetics.com/ Exhibiting Products: KDL K Dr.Lab Bio Gelatin Mask KDL Peptide Professional Kit KDL Peptide Home Care Kit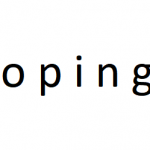 DONGGUAN BAOPING COSMETICS CO., LTD.
Booth BC 11 Dongguan Baoping Cosmetics Co., Ltd. is a company integrating the research and development, design, production and international sales of makeup tools. Mainly engaged in the production and manufacture of exported air cushion powder puff, flocking powder puff, pure cotton powder puff, SBR/NBR powder puff, non-latex soaked powder puff, silicone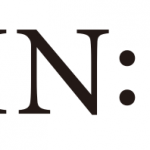 SESINLAB. CO. LTD
Booth BD 12 SESINLAB make cosmetic and cosmetic container and our business partner is LG and Amore Pacific. Main market is USA, PERU, Malaysia, Thailand. SESINLAB was founded in 2010 and our main product is PEELING GEL(Exfoliator), SOOTHING GEL, CREAM, ESSENCE, Mans Genital Cleanger, and Cosmetic Container(New Cincept Dropper Type, Brush Type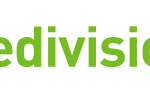 DK MEDIVISION
Booth BD 10 DK Medivision Co., Ltd. is a company specializing in contact lenses, and it has been based on the company's creation, harmony, and credit since the beginning of its establishment in 2003. As a result, it is recognized for its quality not only in the domestic market but also in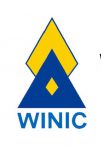 WINIC CORP.
Booth BA 5 WINIC CORP is a trade import and export company with a factory in mainland China. We mainly deal in electronic products. Now we have a lot of beauty and hairdressing products and massage products. We hope to find agents and distributors in this beauty exhibition. We also welcome beauty

TWINCHEM CO., LTD.
Booth BC 8 TWINCHEM Co., Ltd. was founded in 2017 in Seoul under the values of Honesty, Diligent and Modesty. We have three R&D labs, two warehouses and one factory. We opened the R&D labs under the government certification in headquarters, in addition to Jeju and Jecheon, and actively started participating in a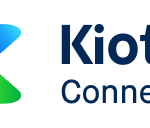 KIOTVIET TECHNOLOGY CORPORATION
Booth BC 29 In a 2019 survey by KiotViet on solutions to help retailers do business more easily and effectively, many customers said they were having difficulty sourcing goods. They spend a lot of time finding and working with many different wholesalers. As for wholesalers, they also have difficulty expanding their agent
HALANG CO., LTD.
Booth BC 30 Halang Co., Ltd. is a venture company established in 2017, a promising company for export. Halang is a good cosmetics company that is sincere for the skin that makes products with healthy and safe ingredients with the slogan of 'Today more than yesterday. Tomorrow brighter than today'. Sharalabitt mask
VINTZ GLOBAL VIET NAM COMPANY LIMITED
Booth BD 30 Vintz Global established in Seoul, Korea in 2012, is the leading cosmetic consulting company. LIFE HUB is a specialized brand in manufacturing tea and functional food products, creating safe and high-quality offerings for customers. Our meticulous production process spans from raw materials to manufacturing, quality testing, and product transportation. Company
Grenobil Vietnam
Booth BD 31 Grenobil Vietnam specializes in importing and distributing consumer goods, natural cosmetics such as cotton pads, wet wipes, toilet paper, perfumes, cosmetics, etc. Made in P.R.C. We are committed to safe and high-quality products. Company Info: Address: No 53 Nguyen Tat Thanh Street, Khai Quang Ward, Vinh Yen City, Vinh Phuc Province
SUREMEAL NUTRITION
Booth BD 28 SUREMEAL company, with over 20 years of experience, specializes in producing high-quality nutritional milk powder products, Collagen powder, tablets and water, various types of Royal Jelly, various herbal tablets for whitening skin, treating melasma, losing weight, reducing pain and inflammation of joints MADE IN USA Company Info: Address: 71 Street No.
ATOMOS
Booth BF 8 Atomos is a marketing company based in Korea based on digital marketing that connects export and marketing support for Korean companies to Vietnam and import and export distribution and sales for Vietnamese companies to enter Korea. Company Info: Address: 233-1, Uchi-ro, Buk-gu, Gwangju, Republic of Korea Website: https://various-break-71a.notion.site/X-Vi-t-Nam-v-ATOMOS-Atomos-k-t-n-i-Vi-t-H-n-98a2be7d17264fa5b52d858eaacc9dc2 Exhibiting Products: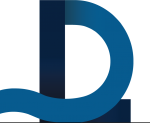 DERMALINE CO., LTD.
Booth BD 24 Dermaline is a product that combines professional care from aesthetic shops and natural ingredients that can be used for individual home care with our own bio-technology to create products that are suitable for your skin type and condition. High-efficiency, high-quality, high-concentration, high-activity, and low-sensitivity are the main ingredients, and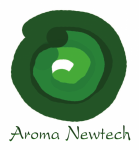 AROMA NEWTECH CO., LTD.
Booth BD 20 Company Intro Company Info: Address: 45-10, Oncheon-daero 1122beon-gil, Asan-si, Chungcheongnam-do, Republic of Korea Website: http://www.aromanewtech.com/ Exhibiting Products: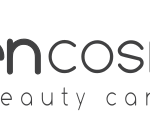 NEWGENCOSMETICS CO., LTD
Booth BD 19 NEWGENCOSMETICS is a hair & skin specialized company making remarkable progress in Korea. We make great efforts to take beauty to a new level promising outstanding quality and sustainability of products. We want to invite Vietnam to find the power of Korean beauty care. Company Info: Address: 12, Namdongseo-ro 113beon-gil, Namdong-gu,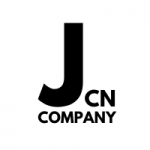 JCN COMPANY CO., LTD.
Booth BD 18 NINE LESS Cosmetics is a leading Korean beauty brand that specializes in creating products with high-quality and innovative formulations. Company Info: Address: A-2412, 170, Gwanggyojungang-ro, Yeongtong-gu, Suwon-si, Gyeonggi-do, Republic of Korea Website: http://ninelessshop.com Exhibiting Products: A-control 10% Azelaic Acid Serum B-boost 10% Niacinamide Serum Essentials UV Shield Soothing Sun Cream
V MAGIC SKIN CARE CO., LTD.
Booth BB 9 The founder - Michael, Ex-Chief Editor of Beauty Magazine, with years of experience in the beauty media industry and after interviewing no fewer than 100 top beauty experts, has been inspired to develop non-surgical skin care. He designed a range of powerful non-surgical products that captured nature's power and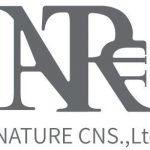 NATURE CNS CO., LTD
Booth BD 22 We are Nature CNS Co., Ltd., a cosmetic pharmaceutical company established in 2018 with the goal of bringing natural health and beauty to consumers. Nature CNS with cosmetic brand SONREIR extracted from Pink Oyster Mushroom is a brand that is highly appreciated by Korean consumers with the use of helping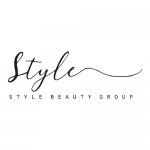 STYLE BEAUTY GROUP CO., LTD.
Booth BA 7 We, STYLE BEAUTY GROUP, have more than 20 years of experience in manufacturing cosmetics. Not only with a great reputation for our professional and excellent OEM & ODM production service and design capability, but we also see our customers as our good partners and always thinking one step ahead.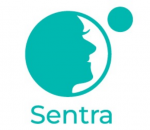 SENTRA SMART TECHNOLOGY INC
Booth BA 4 Sentra Smart Technology Inc. was established July 2015, is committed to professional Cloud Computing, Intelligent Video, Big data analysis and IoT related technologies, by providing the cloud and big-data analysis based detection system to health, beauty salons, and other related industries. Company Info: Address: 6F., No.182, Sec.4, Chengde Rd., Shilin Dist.,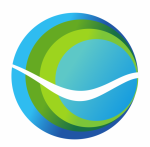 NICOLE LLC.
Booth BE 14,16 Nicole Laboratory specializes in the development and industrial production of a wide range of cosmetic products: decorative cosmetics, face, body, and hair care products, salon and spa cosmetics, and sunscreens. Our production facilities allow us to create creams and lotions, powders and lipsticks, shower gels and shampoos, massage gels, and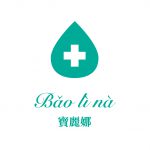 JANXING INTERNATIONAL CO., LTD.
Booth BB 2 We are committed to developing innovative and effective products, collaborating with aesthetics clinics and beauty stores, and providing comprehensive professional beauty training. Company Info: Address: 1F., No. 23, Ln. 82, Sec. 3, Xinsheng N. Rd., Zhongshan Dist., Taipei City 104 , Taiwan (R.O.C.) Website: https://reurl.cc/Ad8V4Q Exhibiting Products: Sponge Spicules Set (A.Pure Sponge Spicule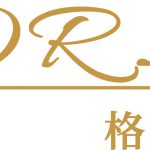 GFS INTERNATIONAL CO., LTD.
Booth BB 3 GFS International Limited, since 2013, a well- recognized brand of development and introduction of various types of health food, and constantly creates a healthy, functional food. GFS and professionals from the industry make great effort to develop new and top - quality products, meet the growing demands of international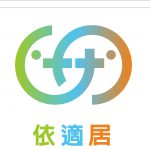 ESG LIFE-BIOTECH ENTERPRISE CO., LTD.
Booth BB 1 ESG LIFE-BIOTECH ENTERPRISE CO., LTD. tenet: Environmental protection and sustainable products are based on the tenet of environmental protection, health and not destroying the earth. At present, the products include environmentally friendly handmade cold soap, far-infrared protective gear (made from recycled treasure special products), and Antrodia camphorata is the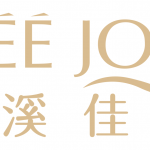 Nanchang Fuhan Cosmetics Co., Ltd
Booth BV 2 Nanchang Fuhan Cosmetics Co., Ltd is a manufacturer that focuses on research, development production, and sales of artist paint brushes, including watercolor brushes, oil brushes, makeup brushes, kolinsky brushes, and nail art brushes. It is located in an ancient town that has more than 100 years of culture of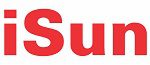 ISUN BIOTECHNOLOGY VIET NAM CO., LTD
Booth BD 1-4 iSun Biotech Vietnam Co., Ltd. is a company in the iSun Group chain of companies, located in Tu Son, Bac Ninh, with an international cosmetics factory as a benchmark Which professional in cosmetic ODM, OEM, and OBM. Our products range from skincare and personal care to home cleaning, hair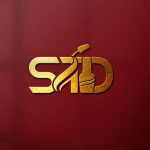 SIEU THOI DAI TRADING SERVICE CO., LTD
Booth BA 6 SIEU THOI DAI TRADING SERVICE CO., LTD specializes in distributing nail products (gel polish, gel nail, nail files, nail drill…); Eyelash adhesive Company Info: Address: 29 Street 4C, An Lac A Ward, Binh Tan District, Ho Chi Minh City, Vietnam Website: http://nailshop.com.vn Exhibiting Products: Nail polish Acrylic Nails Eyelash adhesive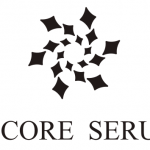 RECORESERUM CO.,LTD.
Booth BE 9,11 RECORESERUM is the first brand from Japan that applies marine microorganisms as ingredients in skin care products. RECORESERUM believes and aims for a comprehensive skin care method that approaches and solves the problems on the skin surface and goes deeper into the causes of skin aging and resolves them

Passo company
Gian BE 13,15 Passo was established in 2008 with the business line of logistics and import-export from Japan to Vietnam, manufacturing cosmetic products, OEM, and ODM, especially specializing in manufacturing and supplying products. Beauty cosmetics, and spa products are highly appreciated in Japan, China, and Vietnam markets Thông tin công ty: Địa chỉ: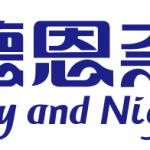 DAY AND NIGHT INTERNATIONAL CO., LTD.
Booth BB 10 Providing Effective and High Quality Products. Attain High Customer & Consumer Satisfaction (through Stable Supply & Reasonable Margin). Corporate Social Responsibility & Giving Back to Communities. Company Info: Address: 12F. No. 303 Sec 4, Hsin-yi RD., Taipei Taiwan(R.O.C) Website: https://www.day-night.com.tw/ Exhibiting Products: TOOTHPASTE  MOUTH WASH  CLEANSING TABLET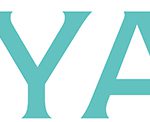 COLOR UNICORN CO., LTD.
Booth BB 4 COLOR UNICORN is one of the best exporters, engaged in exporting and manufacturing all kinds of skin care & body care products. For 20 years, we have enjoyed good sales and reputations throughout the hospital, clinic, professional salon & department store in Taiwan Market. Company Info: Address: 3F-1,No.857, Jingguo Rd., Taoyuan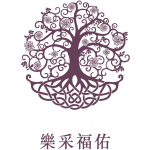 LOVE 4U CO., LTD.
Booth BB 6 Since its establishment in 2020, LOVE 4U CO., LTD has firmly believed in the principle of "nurturing health from within." This belief permeates every aspect of our products, combining the empirical knowledge of traditional Chinese medicine with a deep understanding of the root causes. With our advanced and dedicated research and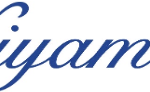 JEANTEE International Limited
Booth BB 8 JEANTEE's Niyamiki brand is sold in China, Hong Kong, Indonesia, and Vietnam. It develops exclusive products for medical beauty clinics and hospitals with full, mild, and high performance. It repairs the skin and provides the best support for medical beauty. Target Market: Aesthetic markets in need of Niyamiki products. Company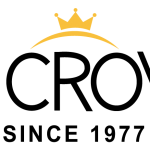 Biocrown Biotechnology Co., Ltd.
Booth BB 7 Since 1977, BIOCROWN has provided a full range of skincare, cleanser, soap, cosmetic, bathing, and pet products. We have achieved ISO22716, Cosmetic GMP, ISO14001, ISO14067, ISO9001, and ECOCERT certifications for all these years. Based on years of experience, we are committed to becoming the creator of the skin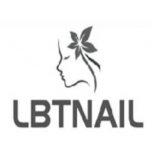 Guangzhou Loboter Technology Co., Ltd.
Booth BE 23 Loboter factory mainly produces Nail lamp, nail grinder and nail cleaner, Nail sanitizer for more than 5 years, obtained CE and RoHS certification, and Loboter also provide OEM/ ODM for customers. Our products sell to the United States South Africa Europe all over the world. Wireless nail lamp is our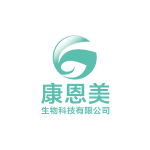 Guangzhou Kangenmei Biotechnology Co., Ltd.
Booth BE 22 Guangzhou Kang'enmei Biotechnology Co., Ltd. is located in Bawang Industrial Park, with a business area of 100,000 square meters. Kang'enmei adheres to the business philosophy of"pursuing quality, adhering to health, and achieving beauty", and is committed to the cause of great health and beauty. Since its establishment, the company has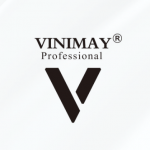 GUANGZHOU WEINIMEI TRADING CO., LTD.
Booth BE 26 GUANGZHOU WEINIMEI TRADING CO., LTD. We have many years of experience, specializing in nail products, Nail care products, Nail decorations, Rhinestones, All Accessories of nail art, and so on. New products would be pushed out according to the demand in the current market. By integrating innovative research, and development schemes,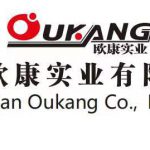 Fujian OuKang Co., Ltd.
Booth BG 21 Fujian Oukang Co., Ltd., a private technology enterprise, is specialized in research and development, production, and sales of makeup tools and other beauty appliances. Since 2014, our company has been providing OEM and ODM services to customers in Europe, America, Australia, Japan, South Korea, and other countries. By giving customers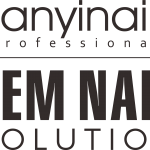 Foshan Hanyi Cosmetics Co., Ltd.
Booth BG 25 Hanyi Nails is committed to supplying professional nail products including: UV / LED gel system Acrylic & Dipping powder system Gel Tips system. Hanyi Nails is doing a one-step customizing service, making your brands, and supplying to Wholesale stores, Brand Stores, and Online Stores. We provide free label design, and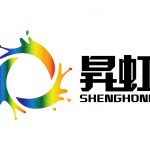 GuangZhou ShengHong New Materials Co., Ltd.
Booth BE 21 ShengHong New Materials is specialized in pearl pigment, cosmetics pigment, and chameleon pigment, etc. is one of the biggest manufacturers in China, exporting all over the world for more than 3 years, with very good quality and competitive prices. Our factory have more than 85 employees and we have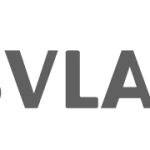 NANJING BESTVIEW LASER S&T CO., LTD.
Booth BB 15,16 BV Laser 13 years world's leading technology cosmetic laser manufacturer, OEM&ODM, ISO13485, CE, FDA certified: NDYAG, CO2 Laser, Thulium laser, OPT. Company Info: Country: China Address: Business Century Square, 49 Zhongshan South Road, Qinhuai District, Nanjing city, Jiangsu Province Website: http://www.laserbellestetica.com/ Exhibiting Products: CO2 Fractional laser Metal RF with 3 modes with FDA, ISO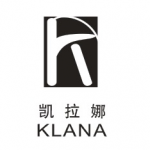 Guangzhou Kailana Cosmetics Co., Ltd.
Booth BB 14 Guangzhou Kailana Cosmetics Co., Ltd. is a professional beauty and beauty-related product supplier, processing nail polish, nail phototherapy lamps, nail drills, nail filters, wax heaters, hair removal wax, disinfection cabinet, and other products processing enterprises. We can provide OEM and ODM services. Private label manufacturing, export to the United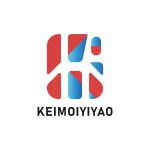 Kema Pharmaceutical Technology (Guangzhou) Co., Ltd.
Booth BB 13 Kema Pharmaceutical is located in Guangzhou, China, and the main Chinese medicine hair washing and dyeing products is committed to research and development of natural health, helpful to human products, and can provide finished or semi-finished products. Company Info: Country: China Address: No. 12, Datang Avenue, Qinghu, Junhe Street, Baiyun District, Guangzhou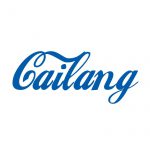 Huizhou Cailang Printing Products Co., Ltd.
Booth BB 12 Huizhou Cailang Printing Products Co., Ltd. was established in 1994, covering a self-built garden-style building with 30,000 square meters. We are one of the famous printing and packaging companies that are concerned with one-stop service from design, printing, surface finish, production, assembly to distribution. Our main product lines are

Beijing LaserTell Medical Co., Ltd.
Booth BB 11 LaserTell Technologies (UK) Co., Ltd. is a pioneer of resource integration in the field of technologically advanced medical aesthetic Lasers. Beijing LaserTell Medical Co., Ltd., as a subsidiary company, now is the No.1 brand in China and was the first to develop a full set of Hair Removal Lasers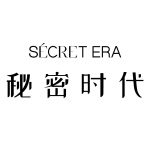 Guangzhou danshang biology science and technology co., ltd.
Booth BA 8 Danshang Biotechnology Co., Ltd.: a company specializing in cosmetics sales, with many years of experience in cosmetics sales and extensive industry resources. We have established a solid cooperative relationship with well-known cosmetics brands at home and abroad and can provide the latest and hottest products to customers. The product line
LALACHUU
Booth BD 17 lala Chuu Co., Ltd. is a cosmetics brand of global cosmetics manufacturer CNF Cosmetics Co., Ltd which has been accumulating know-how on ODM, R&D, and the manufacturing of cosmetic products using its CGMP-certified and vegan production facility. In 2018, they launched 'lala Chuu', a daily beauty creator brand offering total
OUBEAUTY
Booth BV 6 Our company directly operates a cosmetic factory, producing and delivering cosmetics that are posted on www.oub.vn. But in addition, we can also supply Korean cosmetics in bulk. Moreover, you can order a small amount of cosmetics you want to sell with your brand. In addition, our company also has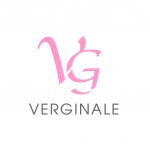 Alpsface Co., Ltd
Booth BB5 Taiwan Alpsface Co., Ltd specializes in the wholesale of domestic/international skin and health care products. The company is committed to the supply of fast, safe, and therapeutic, home skin and health care products. M product lines include AHAs, L-ascorbic acid, and health care for women's private parts. Visit our website:
BEAUTYFACE (INSPIRE LTD)
Booth BD 13-16 BeautyFace is a family company with its own factory in Poland. We specialize in the creation of cosmetic masks in the form of ready-to-use patches - for the face, neck, décolleté, eyes, and various parts of the body. Our goal is to create the best & most unique masks in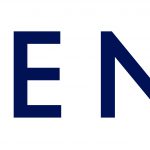 TENEX LLC
Booth BD 13-16 Tenex Sp. z o.o. is a manufacturer and distributor of cosmetic products for face and body care, hair care, and styling as well as modern beauty accessories. We are the manufacturer of the DermoFuture Precision brand and an entirely new brand YOLYN. Company Info: Country: Poland Address: ul. Żwirowa 65 | 05-090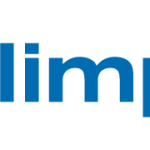 OLIMP LABORATORIES
Booth BD 13-16 Olimp Labs is a European manufacturer of high-quality food supplements. All our products meet pharmaceutical standards, and we are certified by GMP, GDP, FDA, and ISO. Company Info: Country: Poland Address: PUSTYNIA 84F, 39-200 DEBICA Website: http://www.olimp-labs.com/ Exhibiting Products: Gold-Vit A+E KOLAGEN Activ plus Vita-min Plus for Women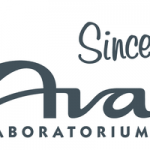 AVA Cosmetic Laboratory (Laboratorium Kosmetyczne AVA)
Booth BD 13-16 AVA® Cosmetic Laboratory is active in the Polish market since 1961. AVA® is the first Polish manufacturer of natural cosmetics, which obtained the ECOCERT certificate. Company Info: Country: Poland Address: Calowanie 103 B05-480 Karczew, Poland, EU Website: http://www.ava-laboratorium.pl/ Exhibiting Products: Glacier Gold (certified) Youth Activators Fill & Lift
HISKIN SP. Z O.O.
Booth BD 13-16 Our natural care products have a high concentration of active and natural ingredients, using our own technology and ingredients of natural origin. We prioritize product efficiency while also ensuring our products are as organic and natural as possible, with formulations consisting of 90-98% high-quality natural ingredients. Company Info: Country: Poland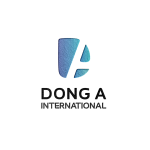 Dong A International
Booth BD 9 Dong A International is a professional trading company that handles a wide range of beauty products. Established in 2014, we have our own skincare brand and have also had great cooperation with hundreds of companies overseas, providing Korean beauty products, patent management rights, and logistics warehouses. Company Info: Country: Republic of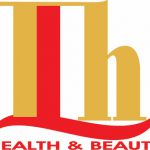 TAN THANH HUU CO., LTD.
Booth BV 1 TAN THANH HUU CO., LTD is the sole importer and distributor of SUN GINSENG in Vietnam with more than 18 years. Products from Korea with the goal of bringing you health and beauty. LET US ACCOMPANY YOU ON YOUR JOURNEY Company Info: Country: Vietnam Address: 282D Nguyen Trong Tuyen, Ward 10, Phu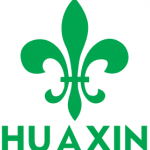 Guangzhou Huaxin Plastic Product Co., Ltd.
Booth BC 16 Huaxin Company has now passed SGS certification, introduced advanced production equipment and technology from both domestic and international sources, and managed according to the ISO9001:2008 quality management system. Adhering to the business philosophy of "innovation and excellence", Huaxin people sincerely serve every customer with excellent quality, favorable prices, priority delivery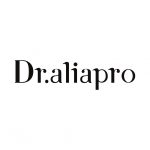 Yimei pharmaceutical makeup (Guangdong) BiotechnologyCo., Ltd.
Booth BC 15 Yimei pharmaceutical makeup (Guangdong) BiotechnologyCo., Ltd. focus on Product research and experimental development Company Info: Country: China Address: 109, Building b, m3 Creative Park, No. 2, South Jianpeng Road, Helong Street, Baiyun District Website: https://gdyimeiyaozhuang.1688.com/ Exhibiting Products: Beauty and skincare, makeup, home cleaning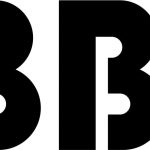 Guangzhou BBI Photoelectric Technology Co., Ltd.
Booth BC 12 BBI Laser is an excellent brand of medical beauty equipment under Guangzhou BBI photoelectric Technology Co., Ltd. It was established in 2010 by the original team of RUIKD. Our production line involves IPL/DPL, Diode laser, Q switch ND YAG laser, CO2 laser, RF, Ultrasound, HIFU, Slimming and etc. We have been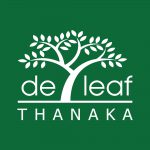 Everyday Happy Co., Ltd.
Booth BC 5 De Leaf Thanaka was established with the belief that natural ingredients are the key to the healthy skin. We re-discover nature and resemble it with science to create a key to unlock the natural beauty in women's skin. Partnering with an accredited team of skin specialists and renowned cosmetic manufacture,
Dalim, Inc.
Booth BC 10 We are a company which places customer needs and satisfaction at the heart of our business model. We have aimed to position Dalim, Inc. as a company you can trust. We are focused on establishing long lasting relationships with repeat customers, and achieving success for the customer, employee, and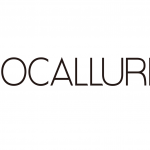 FOCALLURE COSMETICS CO., LTD.
Booth BE 10,12 The brand concept of FOCALLURE is "100 countries, 100 FOCALLURE". FOCALLURE made of "FOCAL" and "ALLURE". Provide beauty for people from different countries and cultures. With 2000+ online and offline sales channels in Southeast Asia, East Europe, Middle East and so on, With Global sales exceeded $5,000,000. Company Info: Country: Vietnam Address: No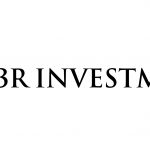 3R INVESTMENT COMPANY LIMITED
Booth BV 14 3R Investment Company Limited - exclusive distributor of world famous cosmetic brands: Dr. Spiller, Alex-Cosmetics, Dermaroller of Germany and Avalon, Kuro Pharma of Korea. In particular, the Biocosmetic brand Dr Spiller with more than 60 years of research and development has been presented on all continents with more than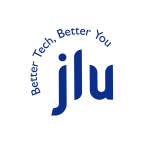 JLU Co., Ltd.
Booth BD 27 JLU Co., Ltd. is a professional Korean manufacturing company of beauty and medical equipment with OEM•ODM services established in 2013. Company Info: Country: Republic of Korea Address: (46508) 410·411·412·414 office, Busan Knowledge Industry Center, 111, Hyoyeol-ro, Buk-gu, Busan Website: http://www.jlu.kr/ Exhibiting Products: HYSONIC IOT LYMFIT i-COOL plus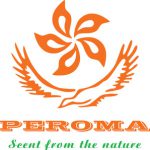 Peroma Vietnam
Booth BV 8,9 Peroma Vietnam Co., Ltd. produces Fragrances - Natural Ingredients for the Cosmetics and Beauty industry, meeting quality standards: ISO 9001:2015, FSSC 22000, HALAL, KOSHER, etc. PEROMA has the capability to produce and formulate Fragrances - Essential Oils - Natural Extracts for the Health Care - Beauty industry, according to each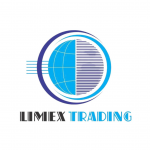 LIMEX TRADING
Booth Limextrading is a leading company in the manufacturing, trading, and import-export industry, specializing in the production of pharmaceutical, cosmetic, and food packaging, along with printing solutions. With over 6 years of experience, Limextrading has built and developed a reputable entity, trusted by many customers. We provide high-quality bottles and packaging, and
L'EASY BEAUTY
Booth BC 9 L'EASY BEAUTY CO., LTD was established in July 2023, the company specializes in manufacturing and supplying all kinds of nail polish and nail box. With a staff of many years of experience in the field of nail polish and nail box, we want to bring to our customers a variety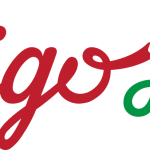 Diligo Holdings
Booth BV 4 Diligo Holdings JSC was established in 2006 as a leading manufacturer and exporter of Cotton swabs, Cotton pads, Wet wipes, Cotton balls, Herbal toothpastes, Bamboo toothbrushes in Vietnam. We have our own factory of 15.000m2 located in Bac Ninh province (North of Vietnam) with the modern production lines applying the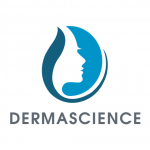 DERMASCIENCE SDN BHD
Booth BD 25 Established in 2015, Dermascience SDN BHD is a Skin Care and Cosmetic Products manufacturer with GMP and Halal Certified Production Plant. We provide wide range of beauty products for our customers. Company Info: Country: Malaysia Address: 31, JALAN ASTA UTAMA, KAWASAN PERINDUSTRIAN ASTA, 43000 KAJANG SELANGOR Website: https://www.dermascience.com.my/ Exhibiting Products: Soomixe Whitening Series Sunscreen
Enjoyment Cosmetic Corp.,
Booth BD 21 Enjoyment Cosmetic Corp. was founded in 1978. We are one of the famous cosmetics manufactories in Taiwan and have years of R&D and manufacturing experience. We combine the best chemists, pharmacist and cosmetologist. We also provide professional services from the R&D, large-scale production, brand management to marketing. Our aim is

SUNHOA
Booth BD 26 SunHoa is the company specializing in exporting high quality esthetic cosmetics and home-use skin care devices. Company Info: Country: Vietnam Address: 89/40 Street 59, Ward 14, Go Vap District, Ho Chi Minh City, Vietnam Exhibiting Products: ELMOLU MODELING MASK PLEINCELL NUMBING CREAM B-TOX PEEL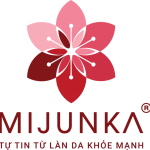 MIJUNKA JOINT STOCK COMPANY
Booth BC 7 MIJUNKA is a cosmeceuticals brand with a new beauty definition "Beautiful skin comes from healthy skin". Mijunka with the mission to bringing confidence and pride to women through their light and smooth skin. Manufacturer: COSMO BEAUTY CO., LTD 3-43, Shimaya 4- Chome, Konohana-Ku, Osaka-City, Osaka Japan Mijunka products are recommended by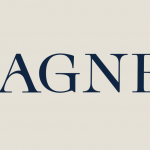 MAGNET
Booth BC 6 Magnet Men Care - Special cosmetic brand for men. With ingredients extracted from nature. Magnet brings freshness, refreshment and elegance to men's skin, making you confident and attractive everywhere. Magnet's products include: 2 in 1 men's shower gel, cleanser, exfoliating mask, facial lotion and deodorant spray. With the perfect combination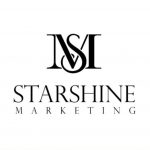 Starshine Marketing Company Limited
Starshine Marketing Company, established in 2016, is proud to be one of the youngest members of LS GROUP, and has successfully positioned itself as a leading international company in the field of beauty and health care in the past 19 years.

Seventy One Global Co., Ltd.
Seventy One Global Co., Ltd. booth BD 5-8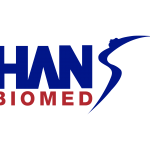 HansBiomed Corp.
Booth BV 12 Hans Group provides top-class and innovative medical equipment and biomedical supplies until a patient is fully satisfied. Hansbiomed was established in nineteen ninety-nine. In two thousand nine, Hansbiomed listed on KOSDAQ, became the first KOSDAQ-listed bio-tech company in the same field. The Headquarter of the company is located in Seoul