Beauty care, Spa services are one of the areas of strong growth in Vietnam when the demand for beauty is increasing.
Previously, this market was not much interested, partly because of the thoughts and concepts that were not positive to the Spa model. But today, thinking and seeing issues are more open and wise.
People gradually feel that beauty and spa services are indispensable in daily life.
In recent years, this market has become much more exciting. There are many changes but not necessarily complete.
In today's topic, we will analyze together to know more about Vietnam Beauty and Spa Care Market today. Invite you to welcome reading.
THE POTENTIAL AND OPPORTUNITY OF THE BEAUTY CARE AND SPA SERVICES MARKET IN VIETNAM TODAY
The living standard of people is increasing. If the previous demand of people was only: "eating well and being warm", then that demand has changed to: "eat well, wear nice" and "be served, be respected".
People are paying more attention to their appearance. Everyone wants to look like they have to be perfect before going out.
Appearance is also one of the most influential factors in life and work today. As for applying for a job, having a good appearance will be an advantage for you.
In life, if there is an appearance that is not what you want, it will make you self-deprecated and afraid to communicate with everyone. Since then, the need for beauty is ever more necessary than ever.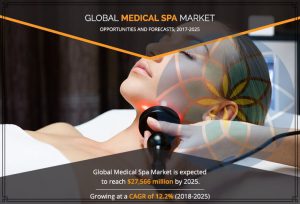 There are people who seek beauty and beauty services to help themselves be more beautiful, more confident in life. There are also people who rely on these services to maintain their external beauty.
It can be said that the demand for beauty is more and more essential in today's life. It is not only limited to females, but today even the bearded man is very concerned about his appearance. Beauty needs are always at any age, gender and occupation.
With the increasing demand for beauty today, it has opened up opportunities for those who want to invest in this market. This is a fertile market to make money that you should know.
We see more and more centers and beauty salons being opened to serve and meet customers' needs. Vocational training is also a trend that many young people choose to develop their future careers. Show that the attraction from this market is huge.
MANY BEAUTY CENTERS AND SPAS HAVE BEEN OPENED BUT NOT MANY MODELS CAN WITHSTAND
As mentioned above, increasing beauty needs open up many development opportunities in the beauty field. Including the many centers, Spa, Slalon, beauty salon or beauty salon was born (hair salons, lashes, nail …). But not every store that opens is successful.
Realizing that this is a potential market, the opportunity to make money is high so many people decide to invest when there is no thorough preparation in all aspects.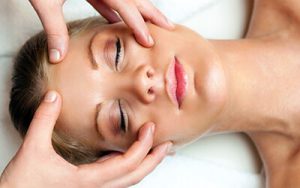 If only opening small-scale beauty services such as hair salons, nail salons, eyelashes, etc., the investment capital is not too large. But if opening beauty centers with large scale, the investment capital can range from several hundred million to several billion dong.
So when these beauty services are opened, there is no preparation, do not attract customers while already invested. In the first few months of no income, the spirit of rejection, no money to turn around and maintain a business made these centers or shops bankrupt.
Only a few beauty services stand firm and build for themselves a brand to develop. Of course, these facilities have experienced a lot of hard time to achieve the success today. So although this is a potential market, it is not easy to exist.
INVEST IN SMALL FORM, OPEN BEAUTY SERVICES, SPA ONLY FOLLOW THE MOVEMENT WITHOUT ENOUGH EXPERIENCE AND KNOWLEDGE
Many beauty services facilities only follow the movement to make a profit.
Investing without enough experience and knowledge has caused many unfortunate incidents in this beauty market.
Those are the cases where customers are affected by health after beauty at some facilities. These models are still in existence and customers are hard to know.
In addition, beauty services that are open in small style are not effective. Beauty and spa services are one of the areas associated with tourism. Should be developed according to the system to bring the highest efficiency.
THE TREND OF USING BEAUTY SERVICES IN THE FUTURE, PROMISES TO DEVELOP MANY NEW BEAUTY MODELS
Today's customer needs tend to favor natural beauty services, natural cosmetics or natural treatments. So many centers, or beauty salons, all recommend that they use the best natural therapies for their users, all cosmetics that use natural cosmetics.
The easiest to see is in the layout, when the spas and beauty services are aimed at decorating the most environmentally friendly customer care space by using artificial trees or streams to create a feeling. Most comfortable to customers.
SPA SERVICES, BEAUTY SERVICES ON MOBILE PHONES ARE GROWING AND THERE ARE MANY OPPORTUNITIES FOR BEAUTY FACILITIES IN THE NEAR FUTURE.
This can be said to be the hottest trend today. In the past, customers had to come directly to Spa, or beauty salon (connecting mi, nail, ..) to use the service, nowadays customers want to use this service at home more.
With just a phone call or message on facebook, customers just wait for the staff to come to their service provider. The most popular today is home-mi-service, home-based nail salon or home spa.
Customers sometimes feel they are very crowded, or afraid to go far and sunny, so they love to use beauty services on the phone. If you want to find more customers, satisfy better customer needs, these beauty care centers or facilities need to exploit this service even more.
SPA, BEAUTY ASSOCIATED WITH 4.0 TECHNOLOGY
Today, Beauty Spa is also associated with 4.0 technology. That is the fact that these establishments started to build online beauty systems online to find the most customers and contribute to building their brand.
Typically, it is the construction of a beauty website in conjunction with facebook to reach customers.
The application of technology 4.0 in beauty business not only saves a lot of costs but also brings tremendous business efficiency.
Beauty is getting hotter than ever. The demand for beauty is increasing, opening up many opportunities for those who participate in this market. Promising in the future the beauty market will have more progress.
Source: https://swiftblogging.com