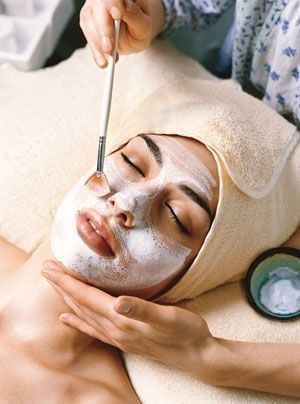 The beauty market is growing more and more commensurate with the development of society, the demand for beauty is increasing. Like any industry, the spa market also has fluctuations, changing according to consumer trends. Catching the development trend is the key for spas to build and implement more effective marketing and business strategies. Let's find out the Spa market research report 2020 and update the latest trends in 2021 in the analysis below.
1. SPA MARKET RESEARCH REPORT IN VIETNAM 2020
The Vietnamese market can be considered as an extremely potential market for the beauty industry, promoting many important trends. More and more international and regional brands are choosing Vietnam as a destination for development. The advanced beauty technologies in the world are widely applied with high efficiency and reasonable cost. The demand for beauty is increasing day by day, the trend of "dam and rebuild" is not too strange. Not only beauty applies only to women, many men focus on appearance and are not afraid to "edit" to be beautiful.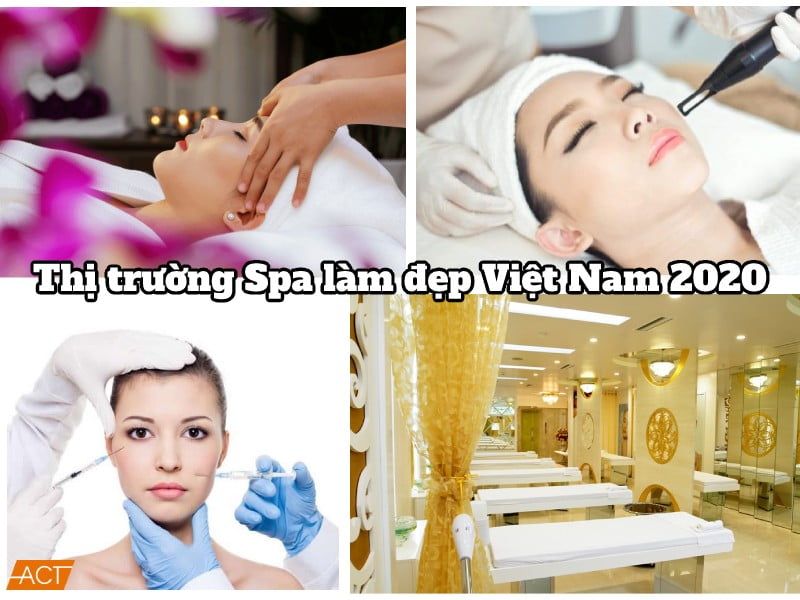 Currently,  30% of the population, who are generally better educated on beauty regimens, are more likely to search for healthier and higher quality brands. Willingness to try new products is much higher in Vietnam than in Thailand, Indonesia, the Philippines, and other countries in Southeast Asia. Accordingly, the potential for market development in health care and beauty in Vietnam is extremely large, especially for brands that ensure quality, use healthy and healthy ingredients. and environment.
Google and YouTube recorded an increase in the number of people searching for keywords about beauty and personal care products/services according to specific needs. In the field of skin care, the products in the skincare routine are the most searched, as well as the fastest growing in the past 3 years:  "moisturizer" (up 66%), "sunscreen" (+66%), up 36%), face wash (up 31%), "exfoliator" (up 23%). Meanwhile, specialized skin treatment products such as acne treatment, melasma treatment, skin whitening, etc. tend to reduce search levels. Besides, according to the Spa market research report 2020, there are seasonal fluctuations, it is forecasted that in 2021 this trend will continue.
2. SPA MARKET TRENDS IN 2021

 – ADVANCED BEAUTY SOLUTIONS
Catching up with the world beauty trend, Vietnamese consumers are willing to spend more on beauty products from the outside such as skin care devices: facial washing machines, sauna machines, facial massage machines, etc. to inner-acting drinking products.
–  PROFESSIONAL BEAUTY SERVICES
Beauty services such as spas, beauty salons, hair salons, etc. are springing up like mushrooms in urban areas. Service packages are increasingly professional from customer consultation, use, and even after-sales. Sometimes a brand with good service will help retain customers and trust users a lot more.
– ONLINE MARKET – KEY TO EXCELLENT GROWTH
E-commerce is a growth opportunity to conquer for both modern players and new players alike. Moreover, most of the added value in this channel comes from new or existing buyers buying more, not from other channels. This is a great opportunity to drive more spending by effectively leveraging online platforms.
3. UPDATE MARKETING TRENDS FOR SPA MARKET 2021
– DIFFERENT CONTENT – CLEAR CUSTOMERS FROM EVERY PRODUCT LINE
There will be nothing more effective for customers to use a product than for customers to see their pain, see what they need when using that product. The differentiation of products and services according to the unique needs of users will reach more quality customers.
Therefore, to reach the right target customer group, brands need to build diverse product marketing content that tends to personalize customer experience. Understanding customer pain is also a way for you to create more appropriate and effective products and marketing campaigns.
– ATTENTION TO CONTENT CHAIN ​​ON PRODUCT INGREDIENTS
Consumers are increasingly concerned about product ingredients and tend to analyze those ingredients to make subjective judgments about product effectiveness. Understanding this search trend, brands should build a chain of educational content about outstanding beauty ingredients in their products/services.
Not only that, when you have this series of content, it will create trust for customers about products and services, thereby using the product more.
– SPECIAL PRODUCTS COMMUNICATION
As shown above, consumers have a higher demand to search for and use seasonal products. For example, in the summer, customers have a need to search for and refer to sunbathing services. Therefore, brands need to grasp and build marketing strategies in accordance with the search needs of customers. Accordingly, this plan will be based on the needs of target customers according to each season, festival and product launch strategy of the brand.
Besides, catching a trend or creating a trend is also extremely important, especially the trends that are suitable for the brand, helping customers to impress and remember.
– EXPANDING PRODUCTS AND COMMUNICATION SEGMENTS FOR MEN CUSTOMERS
According to the analysis above, men's beauty needs are increasing strongly, which is a potential segment that brands cannot ignore.
The spa, treatment and skin care industry also attracts more men because of its specialized services for men. With a more male audience, brands need to research this customer insight to come up with the right message and key message for their products and services.
– USING INFLUENCER/KOL)
It is a fact that brand advertising is no longer at its maximum performance. The voices of influencers (Influencers/KOLs) are becoming increasingly important and reliable sources of information. Consumers today appreciate product information from trusted experts with extensive knowledge and expertise in the field they are looking for.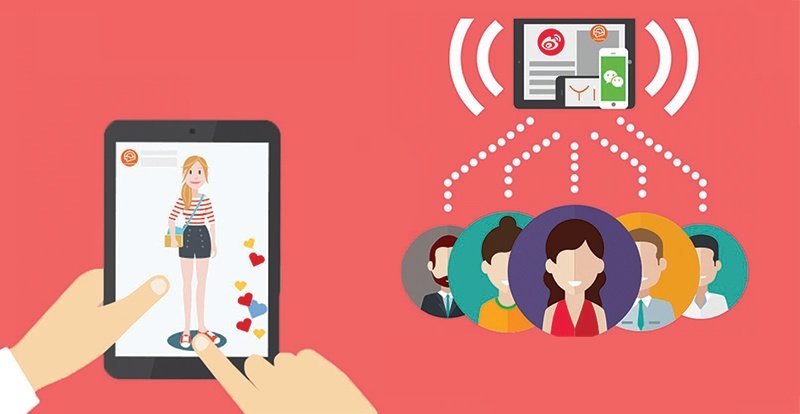 The above is a 2020 spa market research report that summarizes and updates the beauty industry trends as well as the beauty industry marketing trends 2021. Understanding the needs and trends of searching and spending with cosmetic products , beauty will be a good method to help you have the right development orientation in this field. Hope this article has provided you with useful information.