Real situation of domestic cosmetics enteprises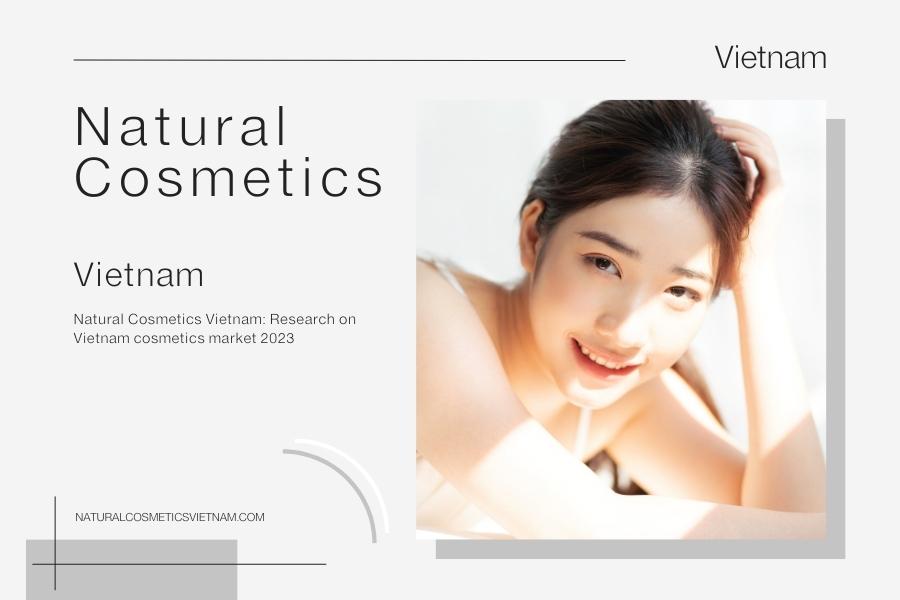 Sai Gon Cosmetics Company's sales channels are mainly concentrated in rural areas and wet markets, and it sells about 500,000 bottles of perfume per year at an average price of VND 60,000 per 50ml bottle. Exports to Cambodia, Laos, Thailand…account for 40% of the company's turnover. However, so far, the company's fragrance line still exists in malls, which is a disadvantage, especially for beauty products. Similarly, Lan Hao-Thorakao Cosmetics Company has achieved a 30% increase in domestic sales in recent years, but the main source of income still comes from exports.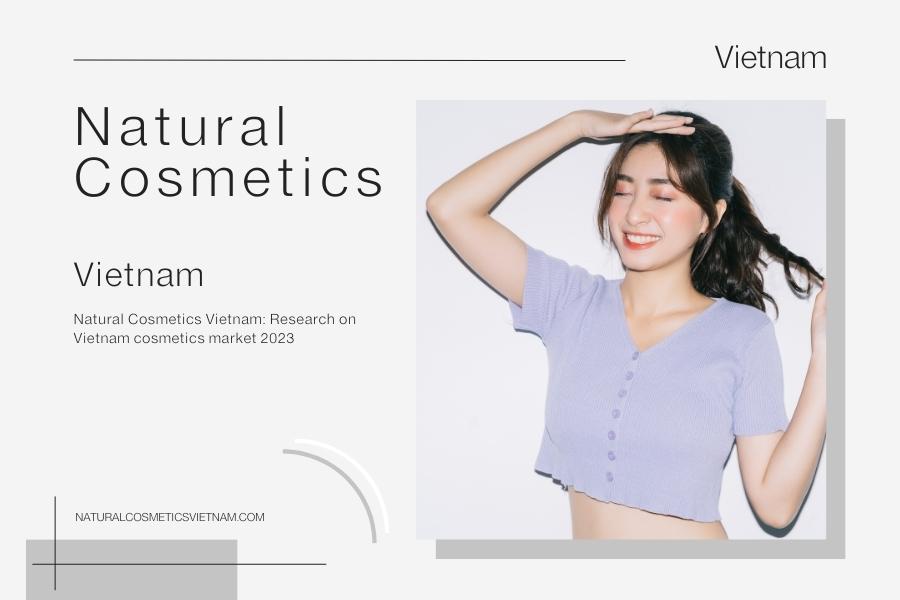 Over the years, Vietnamese cosmetics companies have been trying to develop through technology, but due to their small and medium scale, they cannot compete with large companies. In the luxury category, foreign cosmetics dominate as domestic players do not have enough budget for product development and brand promotion activities.
Finding the reasons for the low operating efficiency of Vietnamese cosmetics companies
Vietnamese cosmetics only pay attention to quality, ignoring packaging, design, brand… lost in the domestic market.

Some brands see exports as their main target market rather than the domestic market, so they spend little on advertising in Vietnam. Therefore, even high-quality domestic products have low consumer awareness. Vietnamese consumers do not use local cosmetics because they do not know enough about the brands. Are there too few ads? Vietnamese cosmetics brands and products remain unknown to consumers due to insufficient investment in large-scale branding and advertising.

There is no reputable brand name and distribution is limited. For women, makeup reflects their stylist and class. At the same time, Vietnamese cosmetics have not yet gained high popularity. Also, the quality of cosmetics in Vietnam is not really consistent between cosmetics and skincare, leading many consumers to use Vietnamese skincare alongside basically foreign cosmetics.

In the cosmetic industry, almost all manufacturers have to buy raw materials from certain suppliers, such as chemicals from Germany, herbal essential oils from France or plant, flower raw materials from India, Philippines… . The rest depends on each company's recipes, secrets and recipes. Above all, brand strategy remains decisive. According to many cosmetic experts, imported products may be more conducive to investment strategies than previously imported ingredients.
Current opportunities for Vietnam cosmetics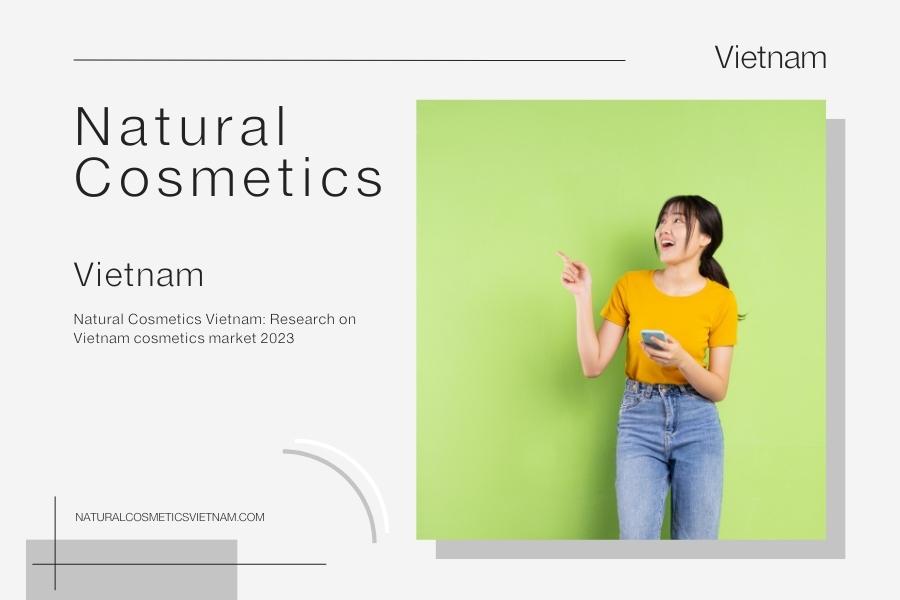 Vietnam has fully implemented the ASEAN Cosmetics Document, which stipulates a common set of rules for the management of cosmetics among member countries. Therefore, the quality of cosmetics in Vietnam is not inferior to that of many other countries.
Vietnamese cosmetics are becoming more and more professional. The staff are well trained and knowledgeable about products, usage and beauty treatments and are available to advise on any client request.

Female customers use Vietnamese cosmetics mainly because they are cheap, of acceptable quality, and compatible with almost all Vietnamese skins.

Vietnamese cosmetics companies do their own thing, do not spend money on advertising, but compete silently by improving quality and price. "Advertising budgets can be used to contribute more loyal customers (discount promotions, thank you gifts, etc.), invest in product improvements, and increase perks for top salespeople."

Vietnamese cosmetics companies need to clarify their competitive strategies

Many local companies are following the trend of natural cosmetics. They are quick to use local natural ingredients to develop new ones based on mint, fennel, turmeric, carob, ginger, lemon, grapefruit, cucumber…or vera, aloe vera, moringa, fat sea, mineral mud, spirulina, etc. series of products.
The ASEAN Cosmetics Document (ACD)
The ASEAN Cosmetics Document (ACD) is a set of guidelines and regulations established by the ASEAN Cosmetic Committee to ensure the safety, quality, and efficacy of cosmetic products sold in the ASEAN region. The ACD serves as a reference for regulatory authorities, manufacturers, importers, and distributors of cosmetic products in ASEAN member states.
The ACD covers various aspects of cosmetic products, including their composition, labeling, packaging, and claims. It includes guidelines for product safety assessment, testing, and evaluation, as well as requirements for product registration and notification.
The ACD also includes a list of prohibited and restricted substances that should not be used in cosmetic products. This list is periodically updated to reflect the latest scientific evidence and regulatory changes.
The ACD aims to promote harmonization of cosmetic regulations among ASEAN member states and to facilitate the free movement of cosmetic products within the region. It also aims to ensure consumer safety and to protect public health by establishing standards for cosmetic product quality and safety.
The ACD is periodically reviewed and updated to ensure that it remains relevant and up-to-date with the latest scientific and technological developments. ASEAN member states are encouraged to adopt and implement the ACD in their national regulations and to work together to strengthen regulatory harmonization and cooperation.
In summary, the ASEAN Cosmetics Document is a set of guidelines and regulations established by the ASEAN Cosmetic Committee to ensure the safety, quality, and efficacy of cosmetic products sold in the ASEAN region. The ACD covers various aspects of cosmetic products, including their composition, labeling, packaging, and claims, and aims to promote regulatory harmonization and consumer safety.
Vietnamese high-quality cosmetics with a good pricing policy are a suitable choice and have gained a place in the domestic market.
The company Sai Gon Cosmetics "has not only harnessed the power of the fragrance but also developed new packaging with a contemporary style. Crystals were imported from France to ensure purity and transparency while maintaining the Vietnamese spirit with the image of girls from different rural areas." Usually , the company focuses on supermarkets in big cities and has opened workshops to showcase luxury goods. * At the end of 2013, Vinh Tan Technology Ltd. built factories for melasma ointment, facial cleanser, and fat sea ointment, using modern production lines imported from Japan, with an annual production capacity of 43 million pieces.

After successfully using moringa in the production of pastries, instant noodles and other foods, TMTM launched the Tara moringa skin care set for domestic and foreign markets in 2013.

Recently, Hoa Thien Phu Cosmeceutical Company officially entered the market with the launch of Sac Ngoc Khang Cream. This is the pioneer in combining pills and creams for maximum skin care results. The company announced that it has opted for an independent distribution channel, primarily through pharmacies, to improve product reliability. There are many foreign melasma products on the market, but only a few cater to target customers through pharmacies.