? What is the Food Supplement?
Food Supplement is a food used to support the function of organs in the human body, has a nutritional effect, makes the body comfortable, increases resistance and reduces the risk of disease. Depending on the formula, micro-nutrient content and instructions for use, functional foods also have the following names: micro-nutrient supplements, food supplements, health-protective foods, nutritional products medical care.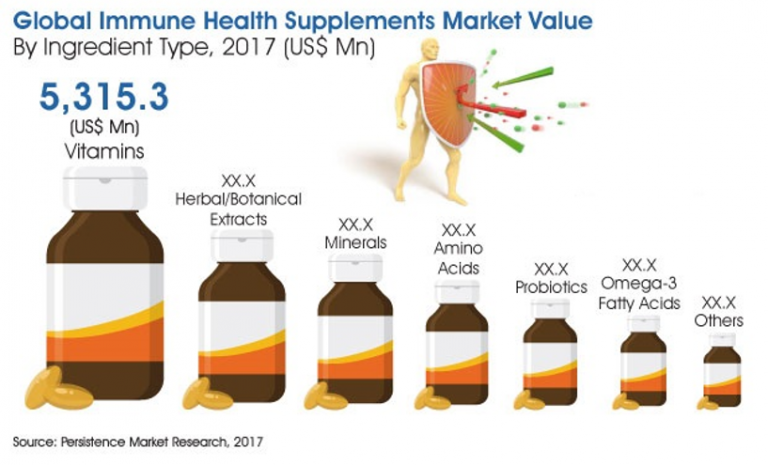 ?

 Market size
❖ The global functional food market is valued at US $ 133.1 billion in 2016 and is expected to accelerate at a CAGR of 9.6% from 2016 to 2024 (estimated revenue of US $ 278.02 billion in 2024).
❖ In Vietnam:
In 2000, there were only 63 products and 13 manufacturers, in 2017 there were 4,190 manufacturers nationwide with about 10,930 products. More than 90% of pharmacies nationwide are selling food supplement.
In 2016, Hau Giang Pharmacy recorded a decline in the proportion of revenue from pharmaceuticals from 68.9% to 65.6% but the revenue from functional foods increased sharply from 6.3% to 10.2%. In 2017, functional foods brought in VND 379 billion in revenue for Hau Giang Pharmacy (9% of total revenue).
JSC Traphaco is continuing to distribute functional food products of Natural Factors – Canada. Products supplied by the Company such as Trasleepy, Calcium supplement from Seacan Red Seaweed, microbial nuggets …
Other "players" outside the industry participate in the market:
✌ Digital World Joint Stock Company – Digiworld: Kingsmen and PnKids products
✌ VinGroup: Vinfa brand
✌ FPT Retail: Long Chau pharmacy chain
✌ Vinamilk cooperates with Hau Giang Pharmaceutical to research and develop (R&D), marketing and distributing functional foods.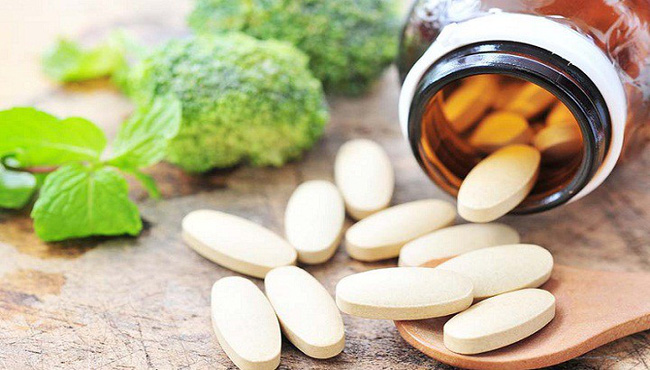 ?

 Potential
❖ By region:
➺ The US and Japan are two major markets in this industry.
➺ Asia Pacific countries account for 35.4% of the industry in 2016, which is expected to achieve the fastest growth rate with CAGR of 11.2% from 2016 to 2024.
Why?
? In Asia as well as in Vietnam, modernization causes many health impacts from consumption of fast food and tobacco to drinking habits. While these foods are not healthy, this increases diseases related to blood pressure, diabetes, obesity or cardiovascular disease.
? Income improvement is the growth motivation for the functional food industry because of their need for health care and affordability.
❖ By product & Ingredients:
➺ Vitamins account for more than 50 billion USD in 2015, expected to account for 48.0% of the global market share at the end of 2024.
➺ The pill segment dominates the market, accounting for 45.2% of the market share of dietary supplements in 2015.
❖ By consumer:
➺ Adults accounted for 55.5% of the market share in 2015. The increasing demand for nutrition for sports athletes and intellectual workers is expected to be the main subjects of this segment.
➺ Children segment is forecasted to achieve the fastest growth rate with a CAGR of 10.0% from 2016 to 2024, especially bone segments  and immune system.
➺ The segment of pregnant women reported revenue of $ 12.55 billion in 2015. Increasing the importance of folic acid-based nutrients for fetal development in the early stages of pregnancy is predicted to be an important market trend.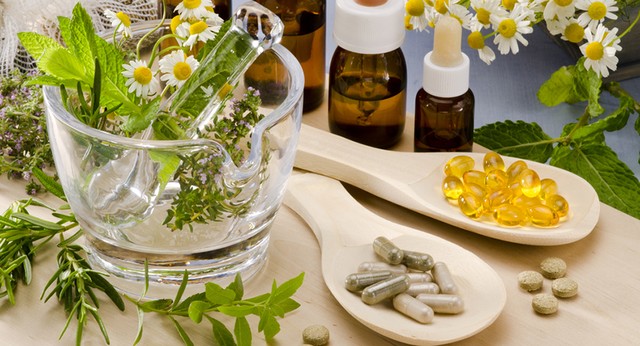 ? Distribution Channel
In order to ensure the quality of food safety, Vietnamese people mainly buy functional foods in pharmacies (accounting for 65%), in addition, the grey market is also very developed and accounts for 22%.
According to a survey of a newspaper, popular reference sources of consumers in Ho Chi Minh City and Hanoi are mainly through introduction of friends and family members (52%), followed by advice from doctors, pharmacists (43%).
?

 Key Players
❖ Amway
❖ Archer Daniels Midland Company
❖ Abbott Laboratories
❖ Bayer
❖ Glanbia
❖ Arkopharma Laboratories Pharmaceuticals
❖ Glaxo SmithKline
?

 Threat
❖ The market is floating, many counterfeit goods and poor quality goods are advertised excessively about product features while managing quite loosely.
❖ Many manufacturing companies on a family scale, products do not have registration numbers, sell rampant, even mix banned substances. Examples of weight gain and weight loss products
❖ There are many products of unknown origin, no registration papers, false advertisements that appear on the functional food market.
❖ Intense competition between domestic and foreign goods
Source: https://babuki.vn/