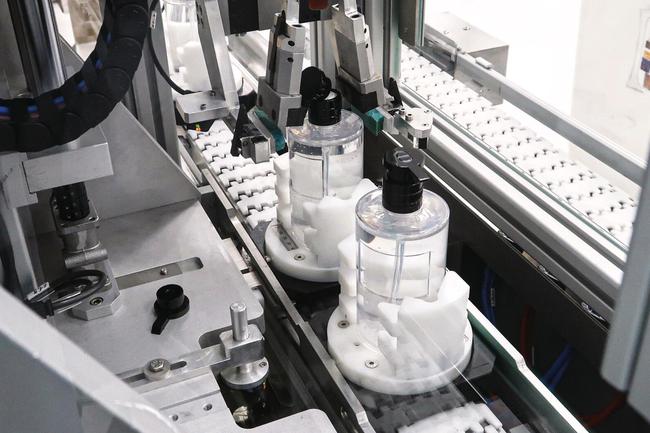 Never before have we been faced with so many changes as we are now. The "new normal" becomes the "old normal" and another "new normal" is born again. All industries are moving as quickly as possible to adapt to change. And the perfume industry is no exception.
In the increasingly bustling world of scents, consumers are becoming more and more discerning and demanding more from the product. Well-sourced ingredients and quality are just the beginning. Consumers also ask a lot of questions before deciding to buy a product: Does the manufacturing process have an impact on the planet? Are employees and employees paid fairly and in full? How much carbon is emitted in the supply chain?
In other words, credibility has been a major trend for the world of scents since the beginning of the 21st century. Never before have we seen this trend stronger and more obvious than it is now, in the midst of flashbacks. Urgent bells are ringing from the health crisis of Covid-19 as well as the environmental crisis and natural disasters everywhere.
In the context of the horror of the pandemic, the creativity and willingness to help some "giant" in the industry have partly helped people respond quickly and effectively to the situation, and set an example for others. remaining person. The world's leading luxury group LVMH has fired the first shot, with 3 perfume brands including: Dior, Guerlain and Givenchy. LVMH took immediate action during the Covid-19 outbreak, converting its entire cosmetics and perfumery production line into a production line for hand sanitizer and free shipping to 39 public hospitals in Paris.
Yann Arthus-Bertrand, Member of the LVMH Advisory Board, stated: "It is not just a matter of signing commitments, but requiring concrete action in difficult situations. LVMH is committed to continuing to act for as long as necessary in accordance with the guidance of health authorities."
Global giant Coty – which owns a portfolio of fragrances and cosmetics from Calvin Klein to Burberry to Gucci – has also ramped up production of hand sanitizers at factories in Monaco and the US, then distributed them Free for medical and emergency services. "As a responsible cosmetic company, we are ready to use all available resources and facilities to help the communities in which we operate, during this particularly difficult time, " said Coty CEO Pierre Laubies.
But this is just the beginning, and Covid-19 is just showing the tip of the iceberg that brings many changes ahead for the beauty industry in general and the perfume industry in particular. The big boys are leading the trend and capturing the world's attention with their immediate good deeds, while many other perfume companies are also quietly working for change. But it will be a difficult problem to balance all three elements – heart, mind, and wallet.
Personal care company Procter & Gamble – owner of the Braun, Gillette and SK-11 brands – recently launched Old Spice deodorant in a compostable carton. Of course, no one is suggesting we should go back to prehistoric times, but it's still good if we can use existing technologies to upgrade for the future.
"The RECENT IMPACTS of COVID-19 WILL MAKE ALL OF WE THINK ABOUT OUR ACTIONS AND DECISIONS. WITH THIS MEANING, JILLIAN ORGANIZED THE 'JOURNEYS' PHOTO CONTEST TO CALL PARTICIPATES TO SHARE ABOUT JOURNEY, INSPIRATION STORIES, THE WORLD'S CONFERENCE' IN LIFE",    DUONG DIEM MY, JILLIAN BRAND MANAGER IN VIETNAM..
Famous perfume brand from Switzerland Jillian has just launched a new perfume collection "147 by Jillian" with completely paper packaging for the Vietnamese market. Simultaneously, Jillian also organizes a "Journeys" contest, where contestants will submit photos and stories about the journey "Exploration. Dreamy. Discover." mine. The 12 winning photos will be donated by the Organizing Committee to the Sustainable Living Development Fund to raise funds for the Green Happiness tree planting program.
Duong Diem My, Jillian Brand Manager in Vietnam, shared: "The recent impacts of Covid-19 will make each of us think about our actions and decisions. Along with the same meaning, Jillian organizes a photo contest 'Journeys' to call on attendees to share their journeys and inspirational stories with everyone, as well as a way to spread the 'fragrance'. in life." Jillian is currently holding a DIY Hand Sanitizer Workshop every day from September 2 to September 30 at the store, both helping customers "make" hand sanitizer to protect the health of themselves and their families, while spreading the word. conveys the meaningful message of "Loving By Caring", through carefully selected premium fragrances and moisturizers.
"DATES OF Isolation, WE ARE HOME MORE. WE HAVE TIME TO LISTEN TO THE PLACE TO CONNECT WITH US MORE. WE HAVE PERFORMANCE FOR OURSELVES, MORE PERFORMANCE FOR HAIR, FOR PILLOWERS, FOR HOME… In other words, EVERY Scent creates CONNECTIVITY", NGUYEN QUOC HUY.
Of course, in the midst of a world of many changes, perfumes inevitably face a "new normal" reality of their own. "As long as man is breathing, as long as he loves scent. The more developed society, the higher the level of movement, the more necessary and diverse the need to smell. People not only use perfume for the purpose of fragrance anymore, but the scent gradually becomes a hobby, bringing a certain life inspiration to each person. Similarly, scent ads now no longer show, but gradually focus on cultural depth through inspiration from landmarks, entrepreneurs, meaningful events… Maybe later, we there will be a perfume bottle named…Covid-19 should also!